4 Signs of Damaged Achilles Tendon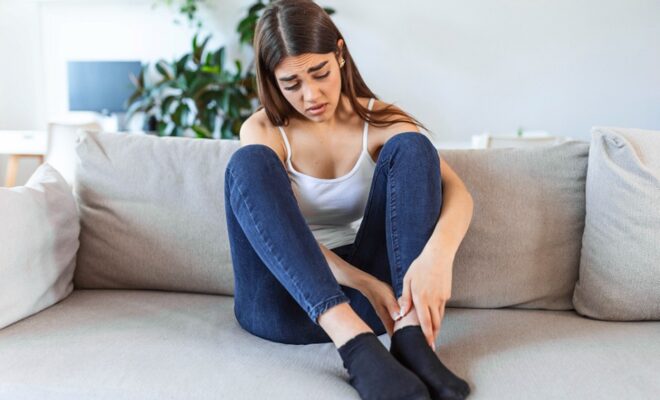 Achilles tendon injuries are quite common in athletes, but they can also happen to people who participate in running or other athletic activities. The Achilles tendon is the part of the body that attaches your heel bone to your calf muscle so it can flex and extend when you walk. If you have injured this area of your body, then there are a few ways that you can tell if the injury is severe enough for medical attention. In this article, we will discuss how to know if your Achilles tendon is damaged.
How Can You Damage Your Achilles Tendon?
The Achilles tendon is your body's thickest and strongest tendon. It connects the calf muscle to the heel bone and helps you point your toes and walk.
There are a few ways that you can damage your Achilles tendon. One is by overuse. It happens when you do too much exercise or activity in a short period of time. Another way to injure the tendon is by sudden force, such as when you jump and land on your feet wrong. Falls can also cause an Achilles tendon injury. However, it is important to make sure that any foot injury shouldn't be treated yourself and know when to call the foot doctor.
How Do You Know If Your Achilles Tendon Is Damaged?
The symptoms of an Achilles tendon injury can be mild or severe, depending on the extent of the damage. It is important to watch out for these warning signs so that you know when it's time to see a doctor for Achilles tendonitis Marietta:
Pain and stiffness in your heel bone at night as well as when you first get up in the morning.
Tenderness and aching around your Achilles tendon, calf muscle, or ankle. It can feel like you have sprained the joint in your foot. Many people describe it as having pulled their "Achilles." This is incorrect because an injury to this body area should not be referred to as an Achilles tear but rather as an Achilles tendon injury.
Difficulty flexing your foot and pointing your toes. It may be due to the pain you are feeling in your heel or ankle.
Swelling and bruising around your Achilles tendon. It may indicate that you have a tear in the tendon.
To Conclude
You can tell if your Achilles tendon is damaged by noticing the symptoms of pain and aching around your heel bone. It is important to see a doctor right away if you have one or more of these symptoms. If the tear in your Achilles tendon goes untreated, then it may take longer for you to recover from the injury and may lead to other problems down the road.