Benefits of Fractional CO2 Laser for Acne Explained: How Can It Help Your Skin?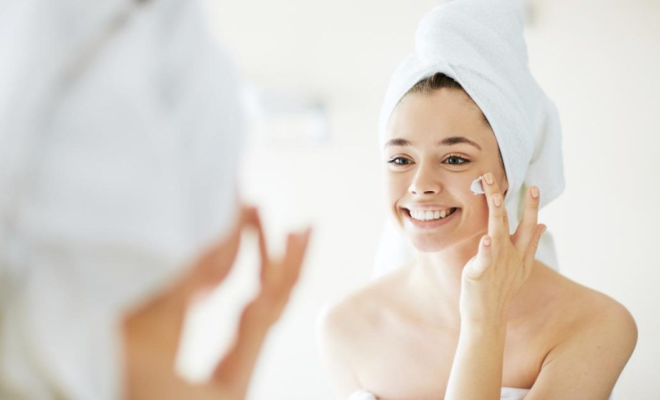 Acne often interferes with major life events, such as a long-awaited job interview or your first meet-up with your Tinder match. Acne may hurt and, in extreme cases, allow stubborn scars and redness to manifest, as well as make you feel anxious about your appearance.
Thankfully, you are not forced to live with undesirable acne scars. There are available procedures available that may eradicate them, making your face flawless and free of pimples. Among these effective and safe ways is the fractional carbon dioxide laser. It includes the elimination of the skin's outer layers using a laser, exposing the fresh and radiant skin beneath.
Want to dig more about how it could assist you with your skin concerns? To begin, here's an overview of everything you must learn regarding fractional CO2 laser, from treatment to benefits and even after-care steps.
What Exactly Is A Fractional Co2 Laser?
Cosmetic doctors use fractional CO2 lasers to treat deep wrinkles, acne scars, and other skin issues. It is a non-surgical process that employs a co2 laser to safely remove the top layers of dead skin.
What Is the Purpose of the Fractional Carbon Dioxide Laser?
A fractional carbon dioxide laser is often employed to address acne scars. But it has the potential to cure a variety of dermal conditions, including:
Age spots
Crow's feet
Pore enlargement (especially near the nose)
Wrinkles and fine lines
Sagging skin
Warts caused by sun exposure
Hyperpigmentation
Discoloration of the skin
The method is most often utilized on the face, although the laser might also be employed to target the wrists, neck, and arms.
Who Are Ideal Candidates for Fractional Co2 Laser Procedure?
The fractional CO2 laser is great for those who wish to treat acne scars, creased, pigmentation, and the other skin concerns stated above.
Who Are Not a Candidate for a Fractional Carbon Dioxide Laser?
However, the fractional carbon dioxide laser isn't for everybody. This skin procedure should be avoided by those who have open wounds, severe breakouts, or infections on their face. People using oral isotretinoin must avoid this laser treatment as well.
If you have a persistent medical problem (including diabetes), you must get treatment and see your general physician first.
With that in mind, it is essential that you have a visit to your cosmetic doctor so that they can decide whether or not you are a candidate for the therapy.
How Is The Fractional Carbon Dioxide Laser Treatment Carried Out?
30-45 minutes before the fractional Carbon dioxide laser therapy, a local anesthetic ointment is frequently administered to the problem spots. The therapy only takes around fifteen to twenty minutes
It eliminates the thin, superficial damaged skin layers by employing ultra-pulse or short-pulsed light energy that is repeatedly blasted via a scanning pattern.
Following the removal of dead skin cells, the procedure stimulates the development of many microthermal areas that permeate deep into your skin. It may trigger your body's natural healing procedure, resulting in increased collagen synthesis. This finally results in the replacement of damaged and old skin cells with fresh, healthier skin.
What Should I Do Before a Fractional Co2 Laser?
Before getting a fractional carbon dioxide laser therapy, it is recommended that you take these pre-treatment protocols.
Avoid using retinoid products since they may have an effect on the final result.
Prevent excessive sun exposure two weeks before the laser treatment.
Aspirin, ibuprofen, and even vitamin E should be avoided since they may induce persistent bleeding.
Consult a cosmetic doctor to know whether you are a good candidate for a fractional CO2 laser procedure.
How Long is the Recovery Period?
Because of the fractional devices used during the treatment, healthy tissues beneath your skin can still be seen only between the microthermal areas where heat was employed. These healthy tissues offer the proteins and cells required to rebuild the skin fast.
What Must I Do Following a Fractional CO2 Laser Therapy?
Wear sunscreen after fractional Co2 laser treatment to protect your skin from the sun's harmful rays. Apply a gentle moisturizer and cleanser twice a day and avoid harsh products. It's also a great idea to limit your use of cosmetics since they might irritate your skin even more.
To minimize swelling around the face in the first 1 to 2 days after fractional Carbon dioxide laser treatment, use an ice pack or compression to the treated area. To prevent the development of scabs, use ointment as required.