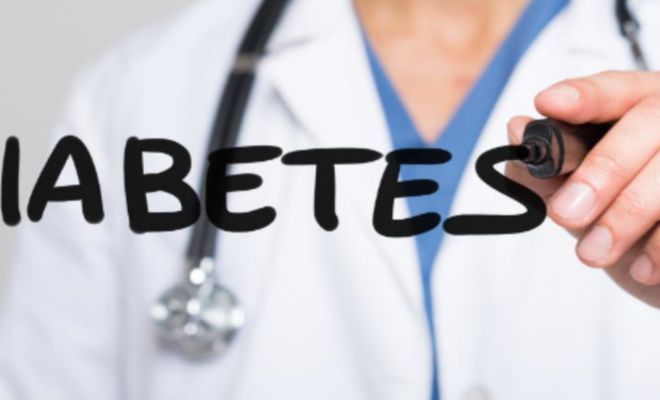 Often, those who develop diabetes have few symptoms, making it hard to identify the condition before it becomes dangerous. While many factors can increase a patient's risk of developing diabetes, genetics can play an instrumental role in determining your risk.
What Is Diabetes?
Diabetes is a health condition that results in the blood carrying too much sugar or glucose. Typically, the body breaks down food into glucose before releasing it into the bloodstream. As the amount of sugar in the blood rises, the pancreas reacts by releasing insulin, which allows the cells to use the blood sugar as energy. 
Patients with diabetes don't make enough insulin, or their bodies don't use insulin effectively, leading to excess blood sugar in their system. Over time, high blood sugar can cause other medical conditions, like blurry vision. 
The common types of diabetes are type 1, type 2, and gestational diabetes, which occurs only in pregnant women.
Can You Be Genetically Predisposed to Diabetes?
Both type 1 and type 2 diabetes start with an inherited predisposition to developing the disease. However, possessing the genes that make a person more susceptible to developing diabetes does not mean the condition is inevitable. Environmental triggers also play a critical role in its development.
Type 1 Diabetes
Scientists believe type 1 diabetes to be an autoimmune disease, causing the body to attack and damage itself accidentally. The attacks cause the pancreas to stop making insulin. 
Typically, those who develop type 1 diabetes inherit genes leading to the condition from both parents. However, since not everyone with the required genes develops type 1 diabetes, researchers look to determine the environmental triggers that can contribute to the condition. Some factors that may play a role are viruses, early diet, and weather. 
For those with type 1 diabetes, taking insulin daily is essential. However, until research determines triggers that can contribute to type 1 diabetes, there is not yet a way to prevent the condition.
Type 2 Diabetes
Type 2 diabetes develops when the body doesn't use insulin effectively, so blood sugar levels can't normalize. Up to 95% of those with diabetes have type 2. 
Genetics play a key role in developing type 2 diabetes. However, environmental factors and lifestyle are also critical components. For example, poor diet, lack of exercise, and obesity can contribute greatly to a person's development of type 2 diabetes. 
While you can inherit a predisposition toward developing diabetes, you can still take steps to prevent the condition from developing by following a healthy diet, staying active, and monitoring your weight. In addition, if you develop diabetes, these lifestyle factors can significantly improve your management of the condition.
This post was written by a medical professional at Stemedix Inc. At Stemedix we provide access to Regenerative Medicine. Regenerative medicine has the natural potential to help improve symptoms sometimes lost from the progression of many conditions. We also offer Ozone Therapy in Florida!