Steps To Better Living With Diabetes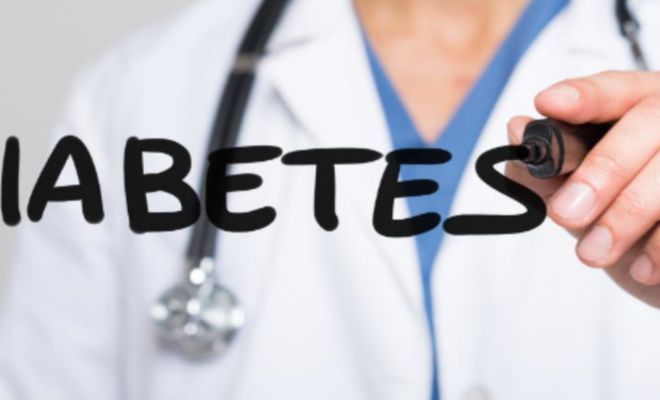 Lifestyle diseases like diabetes are on the rise. Each year millions are diagnosed worldwide with diabetes. It is vital to find a cure and live a healthy existence. Diabetes is an inability to regulate the glucose level in the blood. This is caused by an imbalance in the body's glucose metabolism. It happens when the body's glucose metabolism is out of sync. The food is then digested and glucose is released to the body as an energy source. Glucose makes up the majority of sugar in the human body. The beta cells in the pancreas produce insulin simultaneously. The pancreas is a thin, long organ located behind the stomach. Insulin helps bring blood sugar levels down by transferring glucose to the cells. Insulin is used to convert glucose into energy. However, insulin cannot be used effectively by the pancreas if it produces insufficient insulin. This can lead to hyperglycemia and diabetes.
Type-1 diabetes sufferers have little to no insulin. Regular insulin injections are necessary for diabetes management and survival. It is usually diagnosed in childhood, but can develop at any stage. Most often, it develops before age 40. Type-2 diabetes, the most common form of diabetes, is caused by genetic tendency or obesity. The body produces normal or higher levels of insulin. But certain factors can make it ineffective. This type is often caused by obesity, unhealthy eating habits, and sedentary living. It is usually seen in adults but can also occur in obese teens. The severity of the condition will depend on how long you have it. Diabetes can lead to increased thirst, hunger, and increased urination. Other symptoms include blurred sight, fatigue, skin infections that may be fungal, bacterial, weight gain, slow healing, UTIs, and other urinary and vaginal problems. Weight loss is also possible if insulin levels decrease.
While diabetes can be controlled, it is not curable. All types of diabetes are treated with the goal of achieving normal blood glucose, blood pressure, as well as cholesterol levels. Combining treatment with healthy steps (which are discussed in this paragraph) can improve well-being, and protect you against long-term problems. It is important to consult with a healthcare professional so that they can educate you about diabetes and help you choose the right medication. A healthcare professional will help you to understand the appropriate time for each medication. At the same time, you'll need to make changes in your lifestyle. This is a difficult part. It's not possible to make drastic lifestyle changes overnight. You'll need to make small adjustments to see positive results. 
It is important to stay consistent, as it is impossible to make such drastic changes overnight. You need to be realistic about what you can achieve. Start to eat healthy food. Take in lots of fruits and veggies. Reduce the carbohydrate intake and eat often. Active living is the third step. Begin exercising at least five times per week. Do at least 30 mins of physical activity each day. If you are overweight, reduce your weight by 10-20 pounds. The fourth step is monitoring and recognising. Monitoring your blood sugar levels will help you to check your blood pressure and your eyes, ears, feet, and teeth. Recognize the cause of your blood sugar and take appropriate action. The fifth step involves a regular examination of your eyes and feet. You should visit your doctor for regular checkups. The sixth step involves seeking support from your family members, friends, as well as the diabetes care team. Type-2 Diabetes is closely linked to stress. Stress can be reduced by using relaxation techniques. A healthy sleeping routine is important in diabetes prevention.
Like other diseases, diabetes is caused by many factors. Lifestyle is one. Consuming junk food with lots of sugary additives or ingredients increases your risk of developing diabetes. Consuming sugary foods, foods with trans fats and packaged snacks, french fries or juice can lead to various health problems including diabetes. Smoking makes it more difficult to manage blood sugar. It can also cause eye disease, premature death, stroke, and heart disease. You can have your blood sugar level lower or higher depending on how often you drink. Reduce alcohol consumption and inform insulin-dependent people that alcohol may cause lower blood sugar levels.
Good lifestyle management and good diet habits can make a big difference in diabetes treatment. You can control your diabetes by combining these with regular checkups and medications. It is possible to take small steps today that will lead to better health in the future.