The Do's and Don'ts of Exercise After Gastric Sleeve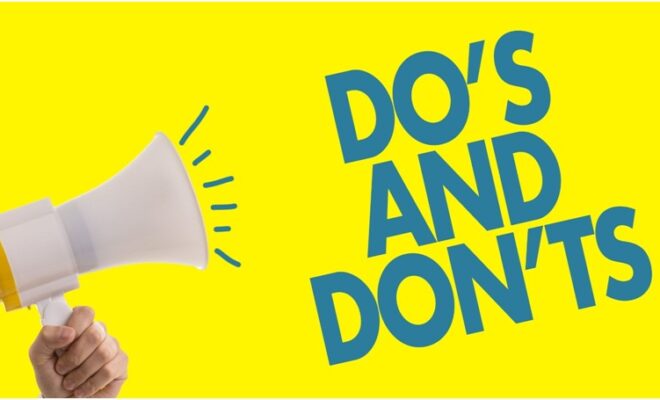 If you've just had gastric sleeve surgery, this post is for you. This article will list the things that you should be doing and not doing with your new body!
Exercises to do after gastric sleeve
1. Walking
Walking is the easiest activity to do after gastric sleeve surgery. You can take a walk around your neighborhood, park, mall, or anywhere there are sidewalks. Set reasonable goals for yourself to build up endurance and avoid injuries. Start by walking 5-10 minutes per day at first. Eventually, work yourself up to 30 minutes of brisk walking daily.
If you have been sedentary for a while after your Gastric Sleeve Surgery in West Texas, then do it 3 times a week at first and add one day each week until you reach 5-6 days of walking daily.
2. Light Aerobic Exercise
After gastric sleeve, light aerobic exercises like riding an exercise bike or elliptical trainer may be at first until you feel comfortable enough to do it daily with 10-30 minutes of aerobic activity like brisk walking.

3. Stretching
Stretching is important for optimal joint health and range of motion. It also improves posture and balance walking around too. Stretching should be done every day for 10-20 minutes to improve your flexibility. This will also reduce pain/discomfort caused by tight muscles or joints after surgery.

4. Walking Lunges
Walking lunges are very helpful in improving balance and prevent falls after gastric sleeve surgery since it requires you to have a good balance to perform each leg.
5. Push-ups/Sit-ups
Perform 2 sets of 8 repetitions to strengthen your core muscles. This is helpful in reducing bloating and constipation which are common after gastric sleeve surgery.
This may also interest you: How Can I Fix My Acid Reflux After Gastric Sleeve Surgery
Exercises to avoid after gastric sleeve
1. Running
Running may cause compartment syndrome in the gastrocnemius muscles (lower leg muscles) which can lead to muscle breakdown and nerve damage. Try swimming, biking or elliptical trainer instead of running after surgery.
2. Biking hard/Elliptical Trainer at high resistance/Stair Stepper fast
Avoid high-intensity exercises after surgery since they can increase the risk of falls and injury. You should start with low-intensity exercises first before attempting high-intensity workouts (like fast walking, jogging on the treadmill, biking hard, elliptical trainer at higher resistance).
3. Pull-ups
Do not attempt pull-ups after gastric sleeve surgery since it is too difficult due to absence of a stomach pouch. Avoid weight training after gastric sleeve at least for the first few months.
4. Jumping/Gymnastics
Avoid high-impact exercises after gastric sleeve surgery since it can cause compartment syndrome in lower leg muscles and increased risk of falls or injury. Jumping and gymnastics are high-impact exercises that should be avoided after gastric sleeve surgery.
5. Sit-ups

Do not do sit-ups after gastric sleeve surgery since they can cause bloating, discomfort, and pain in the abdominal area. Also, avoid crunches since it compresses/puts pressure on your stomach pouch.

Thus, while gastric sleeve and exercise may go hand in hand it is important to keep these dos and don'ts in your mind and get the body you have been longing for!