What is ADHD in Children?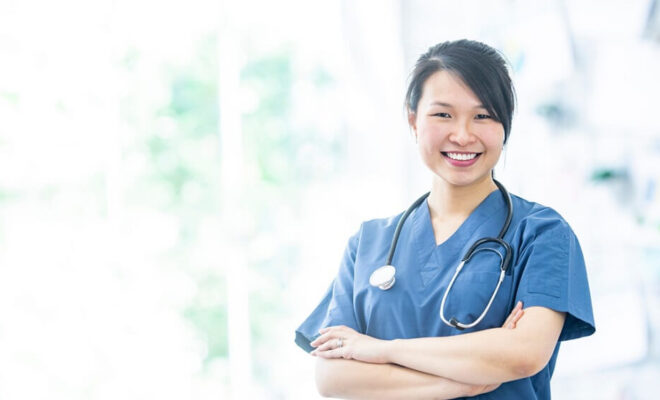 The Centers for Disease Control and Prevention or CDC has stated that approximately 11% of children ages 4-17 years in the United States have been diagnosed with Attention-deficit/hyperactivity disorder (ADHD) at some point in their lives. 
However, many children with ADHD symptoms never receive a diagnosis or treatment for their condition. In fact, according to other research studies done by Children's Hospital Medical Center in Cincinnati, Ohio, researchers found that as many as 25% of children they tested had signs of ADHD. Still, they went undiagnosed because they were not appropriately evaluated or received an incorrect diagnosis when they did see a doctor.
Meanwhile, there has been a recent upsurge in diagnoses among children in the Philippines. This is likely a result of an increased awareness and improved diagnosis of ADHD, as well as changes in the lifestyle of Filipino children.
Recent research has shown that Filipino children are at a greater risk of developing ADHD than children from other countries. This is likely since Filipino children often live in environments that are not conducive to productivity or focus, such as overcrowded homes or noisy neighborhoods. Additionally, Filipino children are constantly exposed to stressors, such as poverty and the lack of educational resources, which can contribute to the development of the disorder.
What is ADHD? 
Attention-deficit/hyperactivity disorder or ADHD is one of the most common neurobehavioral disorders in childhood. This condition is characterized by problems with attention, hyperactivity, and impulsive behaviors that interfere with school, work, social activities, and relationships.
While many associate ADHD as a result ofbad parenting or poor diet, it is not. In fact, it is a chronic condition that lasts throughout your life. Symptoms can be treated with medications, therapy, and lifestyle changes to help you manage them better.
Symptoms of ADHD
Beinig aware of the signs and symptoms of ADHD is crucial to identify it and get the necessary help.
Inattention: People struggling with ADHD may have difficulty paying attention to details and may be easily distracted. They may also have trouble planning, organizing, following instructions, and completing tasks.
Hyperactivity: People struggling with ADHD may express restlessness, fidgeting, and an inability to stay in their seats. They may also talk excessively, move around the room, and have difficulty engaging quietly in activities.
Impulsivity: People with ADHD may make impulsive decisions and act without thinking, blurting out answers, interrupting, and leaping from one task to another.
These symptoms may present themselves differently in various individuals and may also change over time. It is important to be aware of these symptoms and talk to a healthcare professional if you are concerned. Seeking treatment can help individuals with ADHD better manage their symptoms and lead more successful and productive lives.
How is it diagnosed?
Diagnostic Criteria 
A diagnostic evaluation for ADHD is typically made by a health professional such as a doctor, therapist, or psychiatrist. The diagnosis is based on specific criteria outlined in the Diagnostic and Statistical Manual of Mental Disorders (DSM). The DSM also outlines criteria for diagnosing a particular subtype of ADHD. These subtypes are predominantly inattentive, predominantly hyperactive/impulsive, and combined type. 
Clinical Assessment 
In addition to meeting the diagnostic criteria, a clinical assessment is also used to diagnose ADHD. This includes a full medical history, a physical exam, and a review of family history and behavior. During the evaluation, a health professional will gather information from the patient, their family members, and possibly their teachers or other professionals. This information is used to understand how the patient's symptoms affect their daily functioning and relationships. 
Assessment Tools 
The assessment process for ADHD also includes the use of assessment tools such as questionnaires, rating scales, and structured interviews. These tools evaluate the patient's symptoms and how they may affect their daily functioning. For example, an ADHD rating scale can be used to assess attention and concentration, hyperactivity and impulsivity, and other symptoms. 
Differential Diagnosis 
It is also vital for the health professional to rule out any other conditions or diseases that may be causing the symptoms. This process is known as differential diagnosis and involves ruling out conditions such as anxiety, depression, learning disabilities, and other medical conditions. This step is vital to ensure that the correct diagnosis is made and that the patient receives the proper treatment.
Where can I get help?
If your child or someone you know is affected by ADHD, hope and help are available. Here are the steps on how and where you or your loved one can get help. 
Talk to a Professional: 
The first step to seeking help is reaching out to a mental health professional specializing in psychiatry, psychology, or pediatrics. These professionals can diagnose ADHD and recommend the best treatment plan for you. They can also provide counseling, support, and guidance to help you manage symptoms and improve life quality. 
Seek Support Groups: 
Support groups provide a safe, confidential space to share experiences and learn new strategies for managing ADHD. You can attend in-person meetings or join online groups to connect with others facing similar challenges. Online groups may also have additional resources and tools that can benefit you. 
Join a Community: 
Many online and in-person communities provide resources, tools, and support for individuals with ADHD. You can also interact with other people dealing with similar issues through these communities. 
Medication: 
Medication is an option for managing ADHD symptoms. Your doctor can help you select the right medication and adjust the dosage on an ongoing basis. If you feel overwhelmed or discouraged, it is important to talk to your doctor and ensure the medication is still working for you. 
Alternative Therapies: 
In addition to medication, there are many alternative therapies that can help manage ADHD. These include mindfulness, art therapy, yoga, and music therapy. These therapies can help to improve mood and reduce stress while also providing relief from symptoms.
Connect with an ADHD Specialist Doctor through SeriousMD
You can consider a telemedicine platform such as SeriousMD when looking for a psychiatrist near your area. It can connect patients to the best doctors in the closest proximity. Visit their website at seriousmd.com to learn more about their services.