3 Amazing Low Back Stretches for Pain Relief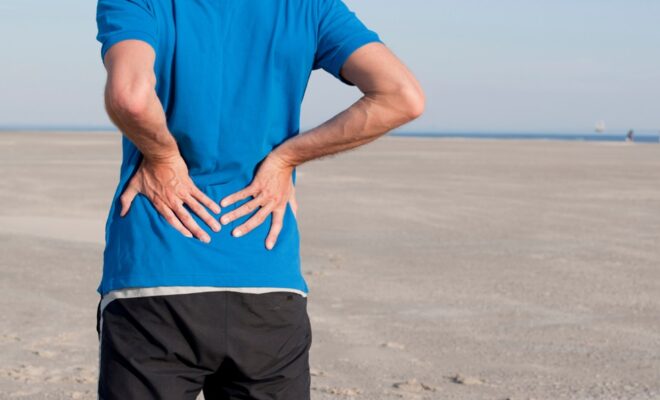 Do you suffer from low back pain? If so, you're not alone. Many people around the world experience back pain on a regular basis. In many cases, this pain can be alleviated with some simple stretching exercises. In this post, we will discuss three different low back stretches that can help reduce pain and improve flexibility. So, if you're looking for some relief, read on!
1. The Cat-Cow Stretch
The first stretch on our list is the cat-cow stretch. This exercise is a great way to warm up the spine and release any tension that may be causing pain. To do this stretch, simply get down on all fours and alternate between rounding the back (like a cat) and arching it (like a cow). Hold each position for about five seconds and repeat the entire sequence several times.
As you move through this stretch, you should feel your spine lengthening and releasing any tightness. If you find that your back is still sore after doing this exercise, consult a doctor for back pain in Davie and get started on a treatment plan. With the help of a professional, you can find the stretches and exercises that work best for your individual needs.
2. The Child's Pose
The child's pose is another great stretch for the lower back. This exercise can be done by anyone, regardless of fitness level. To do the child's pose, simply kneel down on the ground and sit back on your heels. Then, slowly lower your forehead to the ground and extend your arms out in front of you. You should feel a gentle stretch in your lower back, hips, and thighs. Hold this position for at least 30 seconds and repeat as needed.
If you find that this stretch is too difficult, you can modify it by placing a pillow or blanket under your forehead. This will help support your head and neck as you stretch. Remember, it's important to listen to your body and only do what feels comfortable.
3. The Cobra Pose
The cobra pose is a great stretch for the muscles in the lower back. This exercise can be done by anyone, regardless of fitness level. To do the cobra pose, simply lie down on your stomach with your feet hip-width apart. Place your hands palm-down on the ground next to your chest. Slowly lift your head, shoulders, and upper back off the ground. Hold this position for five to ten seconds, and then slowly lower yourself back down.
Repeat this exercise eight to ten times. Along with this, it is also essential to know the causes of lower back pain & its prevention so that you can avoid such pain in the future. Plus, you can also get some idea about the different treatments available for lower back pain.
Wrapping Up
There you have it! These are just a few of the many low back stretches that can help alleviate pain. Remember, it's important to consult with a doctor or physical therapist before starting any new exercise routine. They can help you create a plan that is tailored to your individual needs and goals. So don't wait; get started today and find the relief you need!