The Importance of Addressing Chronic Neck Pain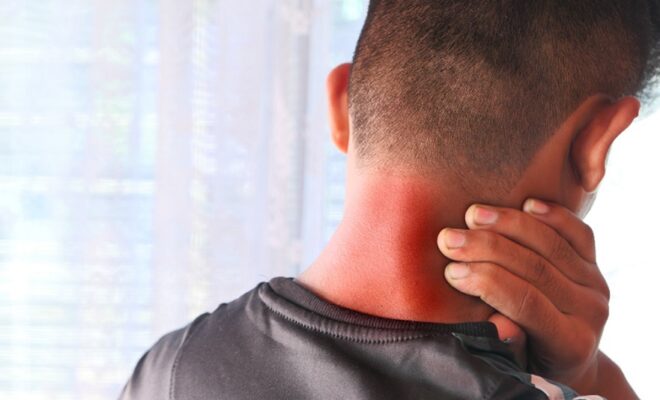 Experiencing neck pain from time to time is not uncommon, but what happens when that pain becomes persistent? Chronic neck pain can severely impact our daily lives and overall well-being. It is essential to be aware of the crucial reasons why one should never ignore chronic neck pain and seek appropriate treatment for neck pain.
The Impact of Unaddressed Neck Pain
Unchecked neck pain can lead to a variety of health issues. Continual pain can affect your daily routine and significantly impact your mood and stress levels, potentially triggering issues such as depression and anxiety. Unmitigated neck pain can decrease the range of motion, making performing even simple activities like turning your head or looking up extremely challenging. If you are experiencing constant pain, it is crucial to consult a healthcare provider for neck pain in Boca Raton who can provide you with personalized treatment plans.
The Cause of Chronic Neck Pain
There are several reasons chronic neck pain can develop. Identifying the root cause is paramount for proper treatment. Some typical causes include:
Muscle Strain: Repetitive motions, poor posture, and excessive use of electronic devices can put excessive strain on neck muscles.
Nerve Compression: Herniated discs or bone spurs in the vertebrae of your neck can result in pressure on the nerves, causing pain.
Injuries: Whiplash or other neck injuries can lead to chronic pain if not treated adequately.
Degenerative Disc Disease: Over time, the discs between your vertebrae wear down or degenerate, leading to chronic pain.
Effective Pain Management and Treatment
It is crucial to consult with a specialist to help you find the best course of action for managing your chronic neck pain. A comprehensive approach to treatment will ensure that your specific issues are addressed and you can achieve the best possible results. Consult a skilled professional for pain management in Boca Raton to help improve your quality of life.
Lifestyle changes can also play a vital role in reducing neck pain. Aiming for proper posture, maintaining a healthy weight, regular exercise, and stress management are all essential components of effective neck pain management. Exploring the lifestyle and neck pain connection can help you adopt habits that promote overall spine health.
To Conclude
Ignoring chronic neck pain can lead to reduced quality of life and potentially result in further health issues. Seeking appropriate and timely neck pain intervention is vital for optimal well-being. Make it a priority to consult a professional who can help you decide the cause of your pain and guide you on the best path to achieving a pain-free life.