Weight Loss Programs and Weight Management: What You Need to Know?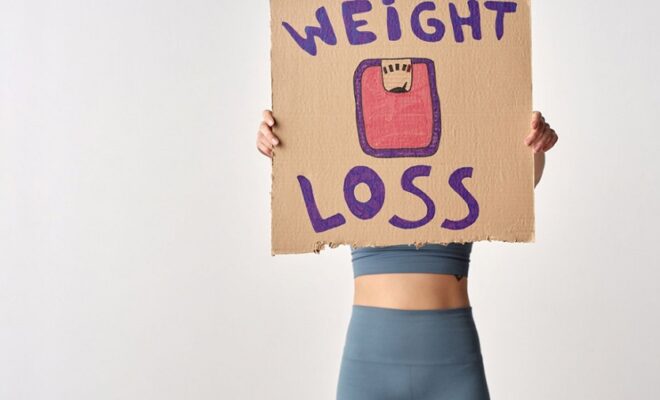 Weight loss programs have become increasingly popular in recent years as people strive to achieve their desired body shape and improve their overall health and well-being. However, with so many different weight loss programs available, it can be challenging to know which one is right for you. Below are some of the most effective strategies for losing weight and managing your weight in a healthy way.
Understanding Weight Loss Programs and Weight Management
Before embarking on any weight loss program, it is important to understand the basics of weight management. Weight management involves creating a lifestyle that focuses on healthy eating habits, regular physical activity, and mindful decision-making when it comes to food choices. When combined, these behaviors can help you reach and maintain a healthy weight.
Wherein a weight loss program involves taking steps to reduce your calorie intake and burn more calories through physical activity. To lose weight, you must create a calorie deficit—eating fewer calories than you burn—which generally results in one to two pounds of weight loss per week. It is also important to understand how each program works so that you can make an educated decision about which plan is best for you. Lastly, it is vital that you seek the advice of a healthcare professional for medical weight loss in Spokane so that you can safely and effectively reach your weight loss goals. The better you understand the program, the easier it will be to stay motivated and committed to a healthy lifestyle.
Types of Weight Loss Programs
There are several different types of weight loss programs available today, each with its unique approach to helping individuals lose weight:
Medical weight loss programs are typically supervised by healthcare professionals who create customized diet and exercise plans based on an individual's medical history.
Online weight loss programs offer virtual coaching support, meal plans, workout routines, and community forums for support.
Self-directed weight loss programs involve individuals creating their own diet and exercise plan without outside guidance or supervision.
Group weight loss programs involve groups of individuals meeting regularly to share experiences and motivate each other.
Holistic weight loss programs focus on the mind, body, and spirit to help individuals reach their weight loss goals in a sustainable way.
The Benefits of Weight Loss Programs
The benefits of participating in a weight loss program go beyond just losing pounds on the scale. These programs can also help improve overall health by reducing the risk of chronic diseases such as heart disease, diabetes, and high blood pressure. This is because losing weight helps to reduce the body's production of fat cells, which can lead to a number of health problems.
Additionally, weight loss programs can also help improve mental health by providing individuals with a sense of community and accountability. The support groups and coaching sessions that come with many of these programs can help people stay motivated to reach their goals and stay on track.
Tips for Effective Weight Management
Here are some tips that can help individuals effectively manage their weight:
Make small changes to your diet gradually instead of making drastic changes all at once. You may also check out the best weight loss diet plan for women to choose a suitable diet plan for yourself.
Incorporate more physical activity into your daily routine, such as taking walks or cycling instead of driving.
Find a form of exercise that you enjoy doing so that it becomes easier to stick with it over time. The more active you are, the easier it will be to maintain a healthy weight.
Get enough sleep each night since lack of sleep has been linked to increased appetite and cravings for unhealthy foods.
To Sum Up
Losing weight and managing your weight can be a challenging process, but with the right strategies, it is possible to reach your goals. Understanding different types of weight loss programs and learning how to effectively manage your weight through diet and exercise are key components for success. Thanks for reading.