Dental Crowns Made Of Composite Resin: An Affordable Option For Restoring Teeth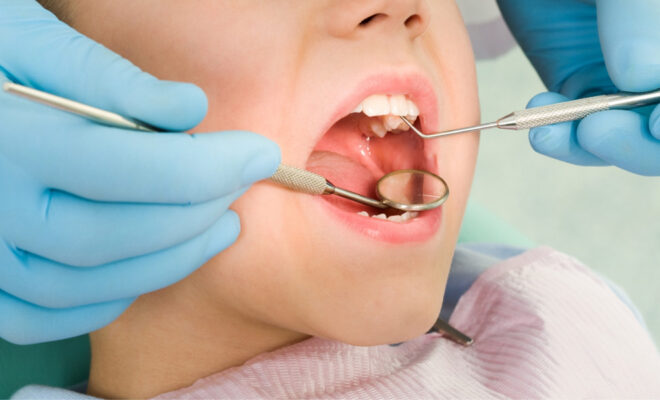 Dental crowns are dental restorations used to cover damaged or decayed teeth to enhance their function, strength, and appearance. They are commonly employed to repair teeth that are severely decayed, cracked, or discolored. Dental crowns can be crafted from various materials, such as metal, porcelain, and composite resin. Composite resin dental crowns have gained popularity in recent times because of their affordability and natural look. This article will examine composite resin dental crowns in detail, including their benefits and drawbacks, the procedure for obtaining them, and how they differ from other dental crown materials.
Composite Resin Dental Crowns
Composite resin is a tooth-colored material made of a mixture of plastic and glass. It is commonly used for dental fillings, but it can also be used to make dental crowns. Composite resin dental crowns have several advantages over other dental crown materials. Firstly, they are affordable, making them a great option for patients who cannot afford more expensive materials. Secondly, composite resin can be matched to the color of the surrounding teeth, making them blend in seamlessly with the natural teeth. Thirdly, composite resin is durable and can last for several years with proper care. Finally, if a composite resin dental crown is damaged, it can be easily repaired by a dentist.
However, composite resin dental crowns also have some disadvantages. They are more likely to wear and tear than other materials, which can lead to chipping or cracking. Additionally, they are more likely to stain than other materials, which can be a problem for patients who consume a lot of coffee, tea, or red wine.
Procedure for Getting Composite Resin Dental Crowns
Getting a composite resin dental crown involves several steps. Firstly, the patient will need to consult with a dentist to determine whether a dental crown is necessary and whether composite resin is the best material for their needs. If composite resin is chosen, the dentist will prepare the tooth by removing any damaged or decayed material and shaping it to fit the crown. Then the dentist will take impressions of the tooth and place a temporary crown while the permanent crown is being fabricated at a dental lab.
Dental labs NYC and other areas offer dental crown fabrication services using composite resin. These labs use specialized equipment and skilled technicians to create a custom-fit dental crown that matches the shape and color of the patient's natural teeth. It is crucial to note that not all dental labs produce high-quality crowns, so it is essential to choose a reputable and experienced "dental crown lab near me". This can be done by asking for recommendations from your dentist or searching online for reviews and ratings.
Once the permanent composite resin dental crown is ready, the patient will visit to the dentist's office to have it fitted. The temporary crown will be removed by the dentist and place the permanent crown, making any necessary adjustments to ensure a comfortable fit. The patient will then be instructed on post-treatment care and maintenance, which includes regular brushing and flossing, avoiding hard or sticky foods, and scheduling regular dental check-ups.
Comparison with Other Dental Crown Materials
There are several other materials that can be used to make dental crowns, including porcelain, gold, and zirconia. Porcelain dental crowns are popular for their natural appearance and durability but can be more expensive than composite resin crowns. Gold dental crowns are also durable and long-lasting, but they are more noticeable and less aesthetically pleasing than composite resin or porcelain crowns. Zirconia dental crowns are strong and resistant to wear and tear, but they can be more expensive than composite resin crowns.
Conclusion
Composite resin dental crowns are an affordable and natural-looking option for restoring damaged or decayed teeth. They offer several advantages, including affordability, aesthetics, durability, and easy repair. While they do have some disadvantages, such as wear and tear and staining, they are still a great option for many patients. If you are considering getting a composite resin dental crown, it is important to consult with your dentist and choose a reputable dental crown lab near you. With proper care and maintenance, your composite resin dental crown can last for several years and restore the appearance and function of your natural teeth. In the future, advancements in composite resin technology may even make them an even more desirable option for dental restorations.