Women and Protein – An Essential Guide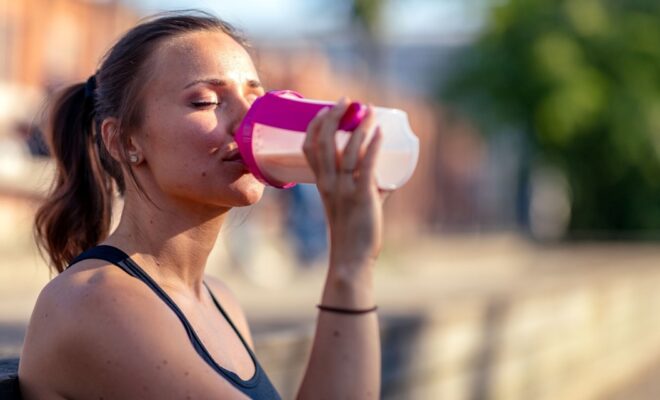 It's no secret that protein is essential for a healthy diet. Protein helps to build muscle, repair tissue, and promote overall health. But what about women? Are they different when it comes to protein needs? Plus, many women don't get enough protein in their diets, leading to health problems down the road. In this guide, we will explore the importance of protein for women and provide tips on ensuring you're getting enough in your diet.
The Importance of Protein for Women
Protein is an essential building block for your body. Without it, you would not be able to build muscle or repair tissue. Protein also helps create enzymes and hormones that aid in many functions throughout our bodies, including digestion, metabolism, and immune function.
Protein is an important part of any diet, but it's especially vital for women. Women need more protein than men because they have less muscle mass and a higher body fat percentage. It also means that if you don't get enough protein in your diet, you'll start to see negative effects over time. Some common problems associated with low protein intake in women include:
Difficulty losing weight or building muscle.
Poor bone, hair, and nail health.
Trouble maintaining energy levels throughout the day.
Frequent mood swings or feelings of fatigue.
Trouble recovering from illness or injury.
Immune system problems are also common in women with low protein intake.
How Much Protein do Women Need?
So, how much protein should women be eating each day? The daily recommended intake for women is around 46 grams, but it can vary depending on body weight, activity level, and other dietary factors. You may need more or less protein than the average woman, so paying attention to your individual needs is important.
Tips for Getting Enough Protein in Your Diet
So how can you make sure you're getting enough protein in your diet? Here are a few tips:
Eat lean meats, poultry, fish, and eggs as your main protein sources. These foods are all high in protein and low in unhealthy fats. Add protein to your breakfast for losing weight.
Add nuts and seeds to your diet for extra protein. They're great snacks that can help keep you full between meals.
Drink plenty of water throughout the day to stay hydrated and aid in digestion. Drinking enough fluids will also help keep food moving through your digestive system, which can prevent bloating or constipation caused by too much fiber intake.
If you are looking to lose weight, then you will want to consult for medical weight loss in Spokane. Protein is important for both men and women when trying to lose weight. You just might have different caloric intake goals because of your body composition.
Include plenty of plant-based protein sources, such as beans and lentils. You may also follow the tips on how many calories a woman should eat daily to lose weight.
To Conclude
This was a brief overview of the importance of protein for women. As you can see, it's a vital nutrient that we need to function at our best. By following the tips provided in this guide, you can make sure you're getting enough protein each day to stay healthy and happy!