Top 7 Tips for Dining Out After Bariatric Surgery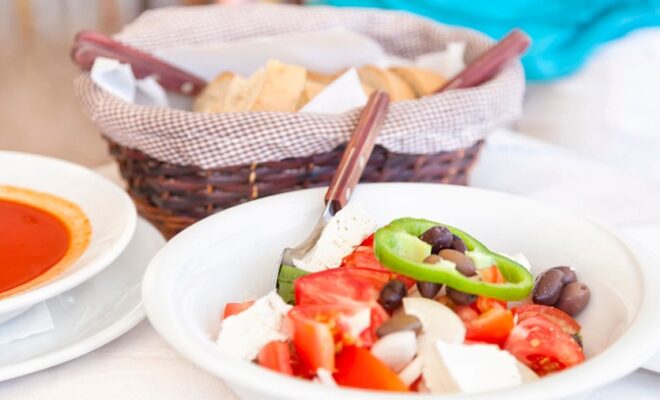 Navigating the world of dining out after bariatric surgery can be challenging, but with the proper information and guidance, you can still enjoy your favorite restaurants without compromising your weight loss goals. In this article, we'll provide you with essential tips and strategies for maintaining your new lifestyle while dining out.
1. Planning Ahead
By planning ahead, you can ensure that the restaurant you choose offers healthy options. Look at the menu ahead of time and see what kinds of meals are available. You can also call the restaurant and inquire about their options for bariatric surgery patients. If you're traveling, research restaurants in the area that specialize in bariatric-friendly meals. This will give you the opportunity to make a more informed decision about where and what to eat.
2. Portion Control
When dining out, it's essential to keep your portion sizes in check. Most restaurants serve large portions that may be too much for you, especially after bariatric surgery. Consider sharing a meal with a friend or asking for a to-go container to take half of your meal home.
3. Mindful Eating
Eat slowly and take small bites to avoid overeating. This not only helps you savor your meal but also allows your body to register fullness, leading to better weight management. Listen to your body and stop eating when you feel satisfied, not when your plate is empty.
4. Beverages and Alcohol
Opt for water, unsweetened tea, or other low-calorie beverages to keep your calorie count low. Alcohol is high in calories, and too much can cause dehydration, so drink responsibly and avoid binge drinking. To get a proper idea about drinking alcohol post-weight loss surgery, you can refer to the blog post can you drink alcohol after bariatric surgery it will answer all your questions about drinking.
5. Make Healthy Choices
Choose lean proteins, vegetables, and whole grains whenever possible. Avoid fried or high-fat meals, heavy sauces, and processed foods that can harm your weight loss goals. If you're unsure of the ingredients or cooking methods, don't hesitate to ask your server for clarification. You may be able to find healthier options, like Pescado a la Veracruzana, a fish dish with a tomato-based sauce that's full of flavor yet low in calories.
6. Communicate Your Needs
Don't be afraid to inform your server of your needs, such as requesting alternative preparation methods or asking for dressings on the side. Most restaurants are more than willing to accommodate special requests, and this will enable you to maintain your weight loss goals while enjoying a meal out.
7. Flexibility
Remember, it's okay to have occasional indulgences. Maintaining a healthy lifestyle is about balance and flexibility, so if you choose something less than ideal, try not to beat yourself up. Make sure your next meal is more nutritious and well-rounded.
To Sum Up
Dining out after bariatric surgery doesn't have to be difficult. With the right knowledge and planning, you can enjoy delicious meals without compromising your health goals. And if you are planning for bariatric surgery, make sure to choose a reputable weight loss center in St Louis to ensure that you receive the highest quality of care. Good luck, and Bon Appétit!