Exploring Bariatric Surgery: Choosing the Right Procedure for You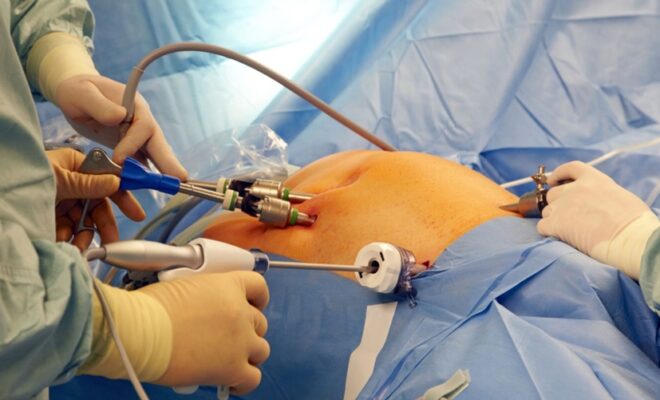 Obesity affects millions of people worldwide and can lead to various health issues, including diabetes, heart disease, and joint problems. Bariatric surgery has been proven to be an effective treatment option for individuals struggling with obesity. This article will explore the types of bariatric surgery and provide guidance on deciding which procedure is right for you.
The Different Types of Bariatric Surgery
There are multiple types of bariatric surgery, each with its own set of unique advantages and drawbacks. Some of the most common types include:
Gastric Bypass: This procedure involves creating a small pouch from the upper part of the stomach and connecting it directly to the small intestine. The goal of this surgery is to limit food intake and decrease the absorption of calories and nutrients by bypassing a portion of the stomach and small intestine.
Sleeve Gastrectomy: In this procedure, a significant portion of the stomach is removed, reducing its capacity. The smaller stomach size limits the amount of food intake and leads to a feeling of fullness sooner, curbing overeating.
Adjustable Gastric Band: This approach utilizes an inflatable silicone band placed around the top portion of the stomach to create a small pouch. The band can be adjusted to control the size of the stomach opening, thereby regulating food intake.
Duodenal Switch: This is a combination of sleeve gastrectomy and bypassing a significant portion of the small intestine. This complex procedure results in limited food intake and decreased absorption of calories and nutrients, making it one of the most effective types of bariatric surgery in terms of weight loss and reducing obesity-related health issues.
Factors to Consider When Choosing a Bariatric Procedure
Several factors should be taken into account when deciding on the appropriate type of bariatric surgery, including:
Health: It's essential to fully understand the potential risks and benefits associated with each procedure. Discuss your medical history and health conditions with your surgeon to determine the most suitable option for your specific needs.
Weight Loss Goals: Different bariatric procedures yield varying degrees of weight loss outcomes. Clearly articulate your weight loss goals and discuss them with your surgeon to select the appropriate procedure.
Lifestyle Changes: Bariatric surgery is not a quick fix for obesity. It requires a commitment to making lasting lifestyle changes, such as adopting a healthier diet and engaging in regular physical activity. Consider if you're prepared to make these changes before deciding on a procedure.
If you're considering bariatric surgery and are wondering which procedure is right for you, consult with a qualified professional for bariatric surgery in Miami. They can provide personalized guidance based on your specific needs and health conditions.
To Sum Up
Bariatric surgery is a powerful tool in the battle against obesity, but choosing the right procedure is crucial for success. By thoroughly researching the different types of surgeries and working closely with your surgeon, you can find the option that best meets your unique needs and goals. Visit this blog if you are in the preparation stage of the surgery to help you through the process. With the right bariatric procedure and preparation, you can expect improved health and quality of life.