How to Treat Baby Eczema Effectively?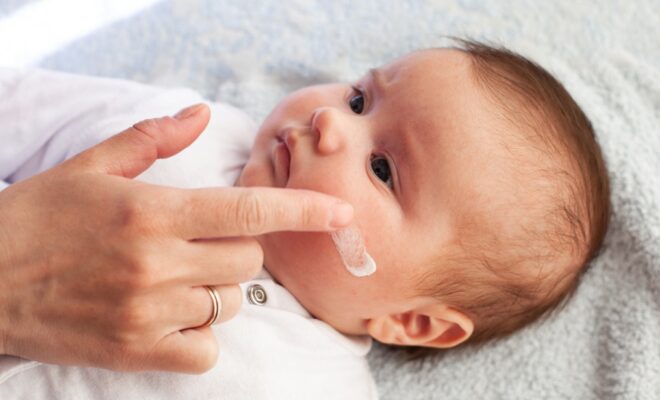 If your baby is suffering from eczema, you are probably looking for ways to treat it effectively. Eczema can be a difficult condition to deal with, but there are things that you can do to help make your baby more comfortable. In this post, we will discuss the best ways to treat baby eczema so that your little one can start feeling better.
1. Keep Your Baby's Skin Moisturized
One of the most important things that you can do to help treat eczema is to keep your baby's skin moisturized. This will help to prevent the skin from becoming dry and irritated, which can make eczema worse. There are many different types of baby moisturizing cream that you can use, but you will want to find one that is soothing, and that does not contain any fragrances or other harsh ingredients. You can ask your pediatrician for recommendations on the best type of moisturizer to use.
2. Use Gentle Cleansers
When you are washing your baby's skin, it is essential to use gentle cleansers. Harsh soaps and detergents can irritate the skin and make eczema worse. Look for dove baby products that are specially formulated for sensitive skin or for babies. You should also avoid using hot water when you are bathing your baby, as this can also irritate the skin. It is best to use lukewarm water instead and to pat the skin dry gently after bathing.
3. Apply a Steroid Cream
If the eczema is particularly bad, your pediatrician may prescribe a steroid cream. This type of cream can help to reduce the inflammation and itchiness associated with eczema. It is important to use the cream as directed and to only use it for a short period of time, as prolonged use can thin the skin. You should always talk to your pediatrician before using any type of steroid cream on your baby, as they will be able to advise you on the best course of treatment.
The Bottom Line
By following these tips, you can help to treat your baby's eczema and make them more comfortable. Remember to moisturize the skin regularly, use gentle cleansers, and talk to your pediatrician about using a steroid cream if the eczema is severe. With the right treatment, your baby's eczema will improve, and they will start to feel better.