Innovations In Women's Healthcare: What's On The Horizon?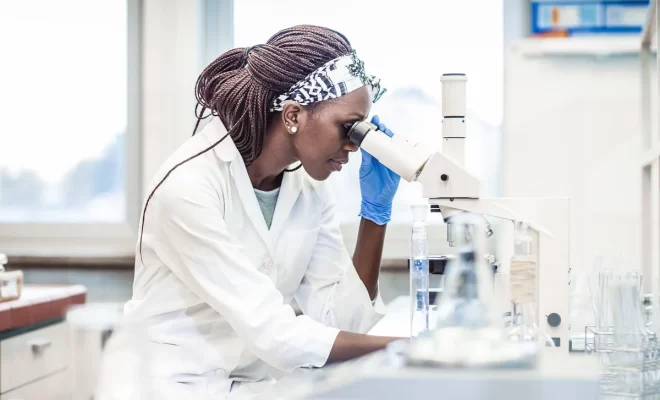 Over the years, advances in technology and medical research have led to better knowledge and treatment of a variety of illnesses, which has improved women's healthcare. In today's fast-paced world, where innovation is key, the field of women's healthcare is no exception. As we look toward the future, several exciting innovations promise to revolutionize all women's healthcare, offering improved diagnostics, treatments, and overall wellness. In this article, we'll explore some of these innovations that are on the horizon.
Personalized Medicine: Tailored Treatments For All Women's Healthcare
One of the most promising innovations in women's healthcare is the shift toward personalized medicine. Rather than a one-size-fits-all approach, healthcare providers are increasingly using genetic information to customize treatment plans for individuals. This strategy can be very helpful in treating diseases like breast cancer, where hereditary variables are important. By analyzing a patient's genetic makeup, doctors can prescribe treatments that are more effective and have fewer side effects, leading to better outcomes and quality of life.
Telemedicine And Remote Monitoring
The rise of telemedicine has been accelerated by recent global events, and it's likely to continue evolving in women's healthcare. Remote consultations allow women to access healthcare professionals without the need for physical visits, making it more convenient and accessible. Women who may have restricted access to healthcare facilities due to living in rural or underserved areas would find this invention especially helpful. Additionally, remote monitoring devices are becoming more sophisticated, enabling healthcare providers to track patients' health in real-time and intervene when necessary, improving the management of chronic conditions and pregnancy care.
Artificial Intelligence And Machine Learning
Through improved diagnosis and treatment suggestions, artificial intelligence (AI) and machine learning can revolutionize all aspects of women's healthcare. Large volumes of data from diverse sources, such as genetics, imaging, and medical records, can be evaluated by AI algorithms to find patterns and trends that would not be obvious to human healthcare professionals. This may result in more precise diagnosis, earlier illness identification, and more individualized treatment regimens. For example, AI-enabled mammography can greatly increase survival rates by assisting in the early detection of breast cancer.
Minimally Invasive Surgery Techniques
Enhancements in surgical methods represent an additional domain of novelty in the field of women's healthcare. Robotic-assisted surgery and minimally invasive treatments like laparoscopy have various advantages, including less scarring, less recovery time, and less pain after surgery. These methods are applied to a variety of women's health concerns, ranging from breast reconstruction to gynecological operations. These processes will become even more accurate and efficient as technology advances.
Fertility Preservation And Assisted Reproductive Technologies
For women facing fertility challenges, innovative techniques in fertility preservation and assisted reproductive technologies provide hope. Cryopreservation of eggs and embryos allows women to preserve their fertility for future use, whether due to medical treatments or personal choices. Innovations in in-vitro fertilization (IVF) techniques and genetic screening are also improving success rates for women trying to conceive. These advancements are not only reshaping family planning but also offering solutions to women who thought they might never have biological children.
Mental Health Integration
All women's healthcare must include mental health and creative methods are being created to handle this sometimes disregarded element. There are new integrated care models that combine mental and physical health services. Women now have greater access to mental health care when they need it because of the growing popularity of teletherapy and mental health applications. Acknowledging the mutual dependence on mental and physical health is a noteworthy advancement in the provision of comprehensive healthcare for women.
Blockchain Technology For Healthcare Data Security
Blockchain technology is starting to shift the game in the healthcare industry, where data security and privacy are crucial. A patient's medical history can be securely and irreversibly recorded with blockchain technology, guaranteeing the confidentiality and imperviousness of critical data. This innovation improves coordination and treatment quality across the board for women's healthcare by strengthening patient trust and streamlining data sharing across healthcare providers.
Conclusion
The future of women's healthcare is bright with all these innovations. These innovations will change the landscape of healthcare for women. They include personalized medicine, AI, machine learning, telemedicine (including tele-surgery), minimally invasive surgeries, fertility preservation, integration of mental health, and blockchain. As these innovations develop and become accessible, women will be able to enjoy better healthcare and a higher quality of life. It's a great time to be at the forefront of the positive changes in women's healthcare.