A Patient's Guide to Total Knee Replacement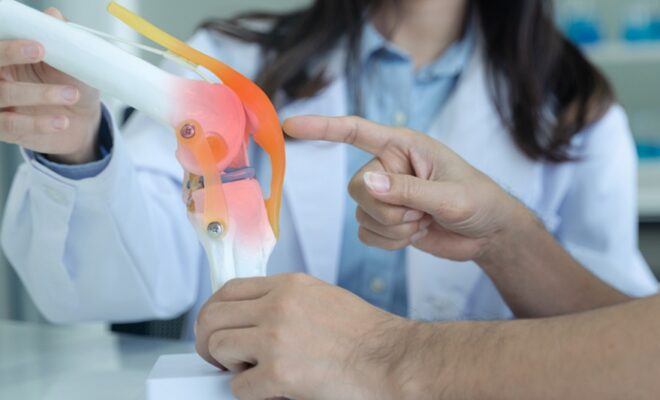 Have you been suffering from knee pain, instability, or decreased mobility? If so, then you may be considering a total knee replacement as a solution. A total knee replacement is a major surgery, and it's crucial to have all of the facts before making a decision. This article provides an overview of what to expect from total knee replacement surgery so that you can make an informed choice.
What is Total Knee Replacement?
Total knee replacement, also known as total knee arthroplasty, is a surgical procedure in which the diseased or damaged cartilage and bone of the knee joint is removed and replaced with artificial parts. This procedure is performed to relieve pain and improve the range of motion in the knee. It's usually recommended for people with severe arthritis or knee injuries that have not responded to other treatments.
If you're considering a total knee replacement, it's important to consult with a doctor for total knee replacement in Baltimore to determine if you're a good candidate. They will evaluate your medical history, review any X-rays and MRI scans that you have had done, and discuss your lifestyle to decide whether the surgery is right for you.
Preparing for Total Knee Replacement
Before undergoing total knee replacement, you'll need to make some preparations. Your doctor will likely ask you to:
Stop taking certain medications and supplements that can interfere with the surgery.
Prepare your home for recovery by stocking up on food and supplies, setting up a bedroom on the ground floor, and making any necessary home modifications.
Have a friend or family member available to help you with transportation and care after the surgery.
Start physical therapy before and after the surgery to help you prepare for recovery.
Recovery from Total Knee Replacement
The recovery period for total knee replacement surgery varies from person to person but typically takes 3-6 months. During this time, you'll likely need to take it easy and follow your doctor's instructions for physical therapy, pain management, and activity restrictions. You may also need to use a walker or cane for a few weeks after surgery.
Your surgeon will evaluate your progress periodically and let you know when it's safe to resume more strenuous activities. In most cases, patients can expect to return to daily activities such as walking, climbing stairs, and light activities like golf or swimming within a few months. You may also check out the tips for faster recovery after knee replacement so you can get back to your normal activities safely and quickly.
Wrapping Up
We hope this article has been helpful in providing an overview of total knee replacement surgery and giving you a better understanding of what to expect. If you're considering this surgery, it's important to consult with a doctor and discuss all of your options. With the right preparation and a positive attitude, you can be on the road to recovery in no time!