What Is The Difference Between General Physicians And General Medicine?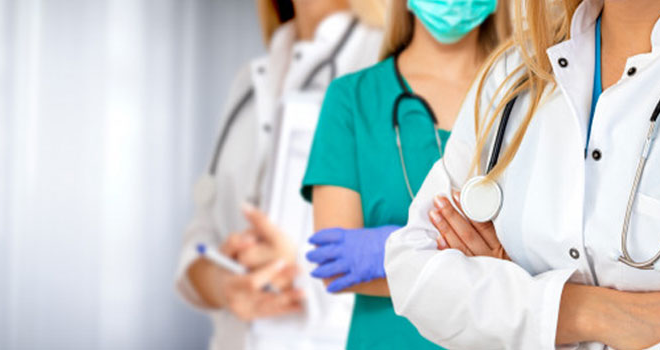 General practitioners, primary care physicians, and internists can all be referred to as "internists." To find a new primary care physician, you need to know the differences between doctors. General practitioners and internal medicine specialists are both types of primary care doctors. Both cover adults. General practitioners and internists are not interchangeable. What is the difference between a general physician and general medicine?
General Medicine:
Adult medicine encompasses everything from illness prevention to disease diagnosis to disease therapy.
General practitioners consider your total health and well-being when providing care, including any physical, emotional, or psychological side effects of your condition or treatment.
Aside from long-term health difficulties such as diabetes and respiratory problems, general medicine also handles short-term health issues such as skin infections.
Physiotherapists, nutritionists, occupational therapists, and other health care specialists work alongside doctors and nurses to provide comprehensive, personalized care.
General Medicine Duties:
If you're in the hospital or an outpatient clinic, we'll use evidence-based treatment to help you figure out what's wrong and how to treat it.
Patients with several medical disorders might expect to be treated by a general physician who has a wide range of experience in treating various ailments.
They will be there for you throughout your stay and even after you leave the hospital. When necessary, they collaborate with specialists in other fields to provide you with the best possible care. Medical procedures, diagnostic tests, and drugs may all be part of your treatment. Doctors communicate clearly with you to ensure that you understand your diagnosis and can manage it effectively.
Among the most often treated conditions are the following:
Cardiorespiratory and other cardiovascular disorders
Problems about the dermatology (skin)
Neurological complications of diabetes
Rheumatological disorders
Diseases of the thoracic (chest) cavity
General Physicians:
General practitioners are doctors who specialize in nonsurgical health care for adults. They will continue to see the patient as long as their condition is stable or has been relieved.
They see most of their patients in hospitals, although they also see patients in their own offices. The breadth of knowledge of a General Physician separates them from other professionals who specialize in a single body system or a specialized branch of a medical study.
Roles of a General Physicians:
Patients with complicated or uncommon medical disorders frequently seek the assistance of general practitioners who serve as consultants. A patient's primary care physician is likely to refer them to a general practitioner.
Whether the referral indicates one or many health issues, the general physician's assessment is usually complete. Thanks to this comprehensive approach, problems and diagnostic possibilities that would otherwise go unreported can now be identified.
General practitioners are well-versed and skilled in the management of patients with challenging diagnoses. General physicians can identify and treat a wide range of health concerns due to their comprehensive training. Dealing with the social and psychological implications of disease is part of this.
General practitioners are trained in various medical procedures to identify and treat patients with severe and complex illnesses.
As a general practitioner, you'll have a greater awareness of the advantages and disadvantages of various diagnostic tests. General practitioners employ diagnostic tests to study complicated diagnostic problems rationally, safely, and effectively.
General practitioners who have received specialized training in this field evaluate research findings and drug company claims about experimental treatments.
They are well-versed in the complex interactions of multiple medications administered to a patient at the same time. The general practitioner makes treatment decisions for patients with life-threatening and complex conditions.
General practitioners are frequently relied upon to conduct pre-and post-operative examinations before and after surgery. Pre-operative risk assessment is an essential aspect of surgeons' pre-operative planning. If you have persistent medical issues, they can help with that as well.
Book an appointment now to answer all your queries. You can visit the top Doctors in Pakistan through Marham by calling the Marham helpline: 0311-1222398 or by online booking facility through the website or Marham mobile app.
FAQs
What is a general practitioner?
A General Practitioner (GP) is a medical doctor who specializes in acute non-life-threatening diseases, early identification or prevention of lifestyle issues, and patient referral to specialists. Their primary treatment is nonsurgical.
What does it mean to practice "general medicine"?
Internal medicine defines diagnosis and nonsurgical treatment of illnesses of the internal organs (especially in adults). Internal medicine is a catch-all term.
Is there a difference between a doctor and a physician?
One important difference between physician and doctor is that only those who have achieved a medical doctorate are qualified to diagnose and treat patients and prescribe essential drugs.