How To Have A Flawless And Wrinkle-Free Skin?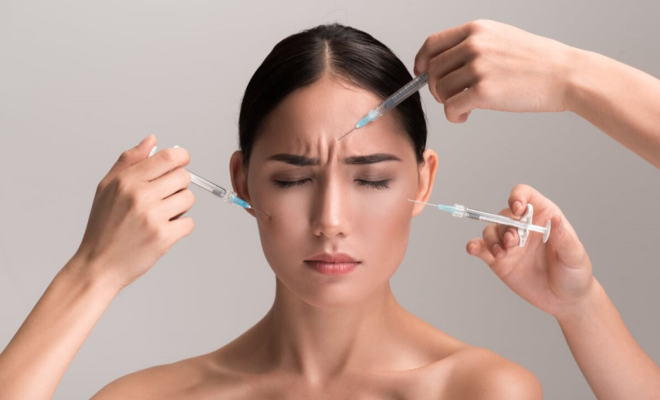 Having flawless and wrinkle-free skin is a goal for many people. While genetics, lifestyle, and environmental factors play a role, there are several steps you can take to promote healthy, youthful-looking skin. You can apply the natural way or try the safest anti-wrinkle treatment.
Facial treatments
Maintaining the beauty of the skin is challenging. You need to check if the product you are using fits your skin type. If not, there are tendencies like getting the wrong result you expected. But, when using the right facial treatment, you will come along with various choices:
Injectable wrinkle treatments
Derma or lip fillers
IPL facial rejuvenation treatments
Fraxel laser rejuvenation
Skin tightening
Skin needling
Skin boosters
Microdermabrasion
Skin boosters
Peels
LED therapy
PRP and more
Is facial treatment safe?
Yes, it is very safe because it is proven safe and tested by laboratories. But, when you decide on using such facial treatment, ensure that you are dealing with the right doctors. It is one of the most common problems people have when picking a facial treatment. Due to financial problems, some would choose to have budgetary options.
But, you must go for a reasonable facial treatment rather than simply picking the cheap ones since it might not guarantee a safe and satisfying result.
After-facial treatment maintenance
There are some tips to follow when maintaining good and youthful skin. Here are the tips to do when you do after-treatment maintenance.
Protect your skin from the sun. Exposure to the sun's harmful UV rays is one of the biggest culprits of skin damage and premature aging. Wear protective clothing, such as a hat and long-sleeved shirt, and apply broad-spectrum sunscreen with at least SPF 30 to all exposed areas of skin daily.
Stay hydrated. Drinking plenty of water helps keep your skin hydrated, plump, and youthful-looking.
Eat a healthy diet. A diet that is rich in fruits, whole grains, vegetables, healthy fats, and lean protein can help nourish the skin inside and out.
Get enough sleep. Lack of sleep can contribute to under-eye bags, fine lines, and a dull complexion.
Use skincare products. You may use skincare products, specifically formulated for your skin concerns and types. Look for products that contain ingredients like hyaluronic acid, vitamin C, retinoids, and antioxidants, which can help improve the appearance of wrinkles and fine lines.
Avoid smoking. Smoking can damage collagen and elastin in the skin, leading to wrinkles, sagging, and a dull complexion.
Manage stress. Chronic stress causes inflammation in the body, which contributes to:
skin damage
premature aging
By following these tips, you can promote healthy, youthful-looking skin and minimize the appearance of wrinkles and fine lines. Remember, keep consistency as it is key to skincare. So, be dynamic and patient in your efforts.