Lice And Nits: How To Get Rid Of Them?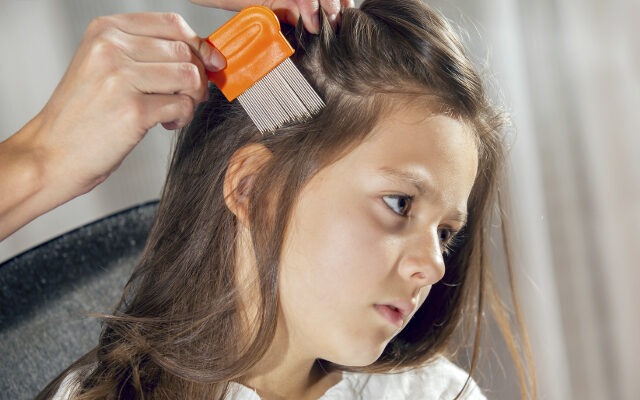 Head lice are parasites that usually reappear around the start of the school year. Do not panic, the treatment for lice and nits is effective, and the main thing is to react quickly. 
Every new school year, it's the same song, little beasts swarming over the children's heads. Lice are grayish parasites measuring about 2 to 4mm. Lice nest on the scalp, hair, or clothing of humans. Its life expectancy is 3 to 4 weeks. The eggs, also called nits, are whitish. The lice move on the head, crawling, and the nits stick to the hair.
Symptoms
Lice which can be treated by Lice Doctors for example cause an itchy scalp, especially behind the ears, on the back of the neck, and on the head. Lice are transmitted by direct contact or indirectly through objects.
Can Head Lice Be Prevented?
No preventive treatment exists. The only thing to do is to check the absence of lice in a child who has been in contact with a child carrying lice. This verification must be done every 2 days for at least 2 weeks. Braiding long hair also limits contamination.
Which Treatment To Choose?
Different types of lice products are sold in pharmacies. There are several effective treatments to eliminate lice and nits: Seek advice from the pharmacist or doctor among the formulas and brands available (shampoos, lotions, sprays, etc.). Carefully follow the instructions for use indicated on the leaflet.
How To Proceed For The Elimination?
Run a very fine comb through wet hair. 

Apply the product as soon as you find nits or lice in your child's head, section by section. Do not leave the product on the head beyond the period indicated. Apply the product well behind the ears and on the back of the neck. 

Then rinse thoroughly after the recommended exposure time. Remove nits and dead lice. 

Repeat a second application 7 to 10 days later to kill the young nits or nymphs that survived the first application. Carefully monitor whether any lice have survived the first treatment.

One week after the treatment at

Lice Treatment san diego

for example, check the absence of lice or nits and redo a new application, changing the product if present.
What To Avoid
Other ailments can attack the hair; here is a list:

Cigarette smoke contributes to dull hair.

Pollution.

Winter, during which sudden temperature changes are frequent.

Summer, the beating sun, the chlorine of the swimming pool, or even the sea's salt.

The colorings are often composed of chemical elements poorly supported by the hair.