Secrets of Japanese Massage: Revealing the Hidden Power of this Traditional Healing Art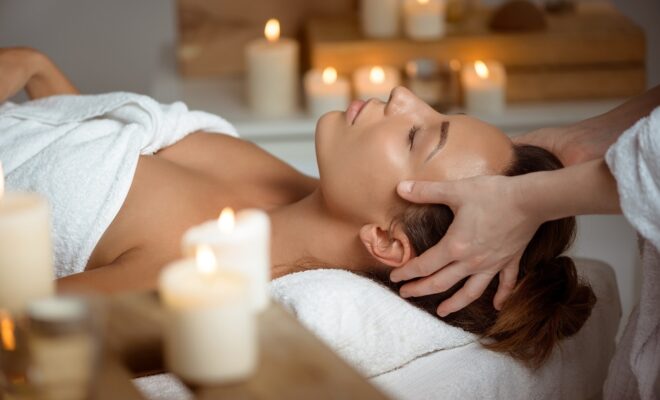 Your body is a temple. And like any temple, it needs regular care and maintenance to function properly. That's where massage comes in.
A good massage can do wonders for your mind, body, and soul. It can help you relax, relieve pain, and improve your overall sense of well-being. But not all massages are created equal.
Japanese Massage
When it comes to massage, the Japanese have a long and rich tradition that is steeped in history and shrouded in mystery. For centuries, this healing art has been used to promote relaxation, ease pain, and improve overall health.
While the exact origins of Japanese massage are unknown, it is believed to date back to the seventh century. At that time, Chinese medical texts were introduced to Japan and this new healing modality began to take root.
Japanese massage is a unique and powerful healing art that has been practised for centuries. It is based on the principle of using pressure and touch to stimulate the body's natural healing process. Japanese massage is often used to relieve pain, improve circulation, and reduce stress.
It is said to be helpful for a variety of conditions, including headaches, muscle pain, fatigue, and stress. It is also believed to be beneficial for the immune system and circulation.
Here are some of the secrets of Japanese  massage service that make it so effective:
It uses acupressure points.
Japanese massage is based on the principle of acupressure, which is the stimulation of specific points on the body to promote healing.
Therapists use their fingers, palms, and elbows to apply pressure to specific points on the body. This is done in order to release tension and promote healing.
It uses gentle yet firm pressure.
The pressure applied during a Japanese massage is always gentle and firm. This is because too much pressure can damage the delicate acupressure points, while too little pressure will not be effective.
It is slow and rhythmic.
Japanese massage is never rushed. The therapist will always take their time to ensure that the recipient is relaxed and comfortable.
It includes stretching and range of motion exercises.
In addition to acupressure and massage service, Japanese therapists often incorporate stretching and range of motion exercises into their treatments. This helps to improve flexibility and range of motion, and can also aid in the healing process.
It is focused on the whole body.
Japanese massage is not just about the physical body – it is also about the mind and spirit. The therapist will work to promote balance and harmony between all three aspects of the self.
It is customised for each individual.
No two people are exactly alike, so no two massages should be either. A good Japanese therapist will always tailor the treatment to the specific needs of the individual.
It is a holistic approach to wellness.
Japanese massage is based on the belief that the body, mind, and spirit are all interconnected. By promoting balance and harmony between all three, the therapist can help the client achieve overall wellness.
It is preventative as well as therapeutic.
Japanese massage can be used to prevent injury and illness, as well as to treat existing conditions. By keeping the body in balance, it helps to reduce the risk of future problems.
It is safe and natural.
Japanese massage is a completely safe and natural approach to health and wellness. There are no side effects, and it can be used by people of all ages.
It is an ancient healing art.
Japanese massage is based on traditional Japanese healing practices that date back centuries. It is a proven and effective way to promote health and wellbeing.
If you're looking for a truly healing and relaxing massage, look no further than Japanese massage. This ancient healing art can provide you with all the benefits of a traditional massage, plus so much more.