4 Amazing Benefits Of Facial Massage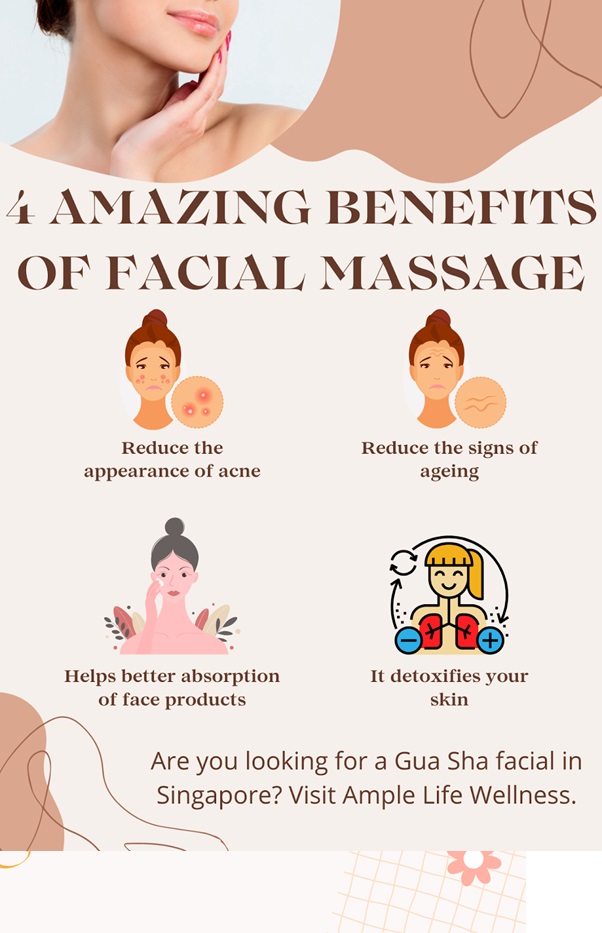 Facial massages are one of the most effective facial treatments you can do at home or with a professional practitioner. After a long tiring day of work, it's usual for many to reward themselves with a relaxing facial treatment in Singapore for keeping their face skin rejuvenated and looking better than before.
Whether you want a facial massage for treating yourself after a week-long work or for relaxation, here are some benefits you can obtain from a facial massage:
1) Reduce the appearance of acne
A stimulating facial massage can help the skin reduce the appearance or breakouts of acne by improving blood circulation. While getting a wellness massage isn't the answer for every acne problem, some practitioners or people swear by using natural cleansing oils or exfoliants. Using such products during facial massage can help clean the skin's pores from trapped dirt.
2) Reduce the signs of ageing
Facial massage guarantees relaxation and pampering treatment while trying to maintain your skin looking smooth and youthful. With the everyday stress and environmental pollution, exposure to such harmful factors can take a huge toll on your skin. Opting for facial lymphatic drainage massage in Singapore can reduce ageing by releasing pent-up fluids and maintaining proper blood circulation that helps slow down the process of ageing.
3) Helps better absorption of face products
The better your skin can absorb face products, the more effective they will be for your skin. If you have a consistent skincare routine, using facial products is a necessity, and increasing their effectiveness can have a lasting impact on your skin.
4) It detoxifies your skin
Opting for a wellness massage can help your skin remove its dry and dull appearance by detoxifying it against chemicals, dirt, oil, whiteheads/blackheads, etc. A gentle facial massage doesn't just improve your radiance and tone; it also removes the impurities from within.
Are you looking for a Gua Sha facial in Singapore? Visit Ample Life Wellness.