Harnessing Pico Power: The Laser Revolution in SG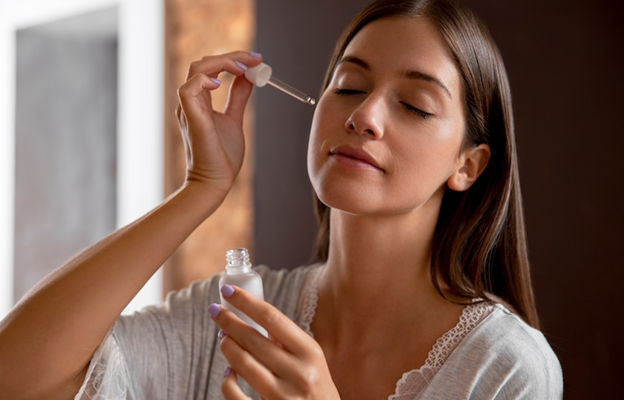 The Pico Laser treatment is a breakthrough in dermatological procedures, representing one of the latest advancements in laser technology. The "Pico" in Pico Laser stands for picosecond, which is one trillionth of a second. This is the unit of time that the laser's energy pulses are measured in, indicating the incredibly short burst of laser energy it delivers to the skin. Pico Laser treatment in Singapore and worldwide is gaining traction due to its efficacy in treating various skin issues with minimal downtime and discomfort.
Understanding Pico Laser Treatment
Pico Laser devices emit ultra-short pulses of energy to the skin, each lasting no longer than a picosecond. The energy is delivered in a highly targeted manner, ensuring that surrounding tissues remain unharmed. The laser works on the principle of photomechanical effect rather than photothermal action, which means it uses vibration to shatter the target particles like pigmentation or tattoo ink, rather than relying solely on heat.
This treatment's precision and speed come from the advanced technology that can reach under the skin's surface without affecting the top layer of the skin. Because of this, the Pico Laser treatment can target deeper layers of skin tissue with minimal risk of hyperpigmentation or scarring, which is a concern with some other laser technologies.
The Benefits of Pico Laser Treatment
One of the most significant benefits of Pico Laser treatment is its ability to deliver noticeable results with fewer sessions than older laser technologies. Since it's non-invasive and involves no surgery, patients experience little to no downtime. The comfort level during the procedure is another plus, with most patients reporting minimal discomfort.
Moreover, the Pico Laser treatment has a broader range of applications. It can address issues like acne scars, age spots, freckles, hyperpigmentation, and tattoo removal. The versatility of this treatment is impressive, as it is suitable for various skin types and tones. Its precision also means that outcomes are more predictable and consistent.
Pico Laser Treatment in Singapore
Pico Laser treatment in Singapore has become particularly popular for its effectiveness in tackling a range of dermatological concerns prevalent in the region. Singapore's diverse population, with its varying skin types and cosmetic needs, has found this treatment to be an excellent fit for addressing specific skin conditions that arise due to genetic factors, environmental exposure, and lifestyle choices.
Treating Skin Issues with Pico Laser
The Pico Laser is incredibly versatile when it comes to the types of skin issues it can treat. Here's a closer look at some of the conditions that the Pico Laser is commonly used for:
Pigmentation: The laser targets and shatters melanin into smaller particles, which the body can then easily dispose of. This is particularly effective for treating sun spots, age spots, melasma, and other forms of hyperpigmentation.
Acne Scars: The Pico Laser promotes collagen production in the skin, which can help to fill in and smooth out acne scars.
Fine Lines and Wrinkles: By stimulating collagen and elastin production, it helps to reduce the appearance of fine lines and wrinkles, giving the skin a more youthful appearance.
Tattoo Removal: The ultra-short pulses break down tattoo ink into minute particles that the body can eliminate, making it an effective option for tattoo removal.
Pico Laser vs. Other Laser Treatments
When compared to other laser treatments, the Pico Laser stands out for several reasons. Traditional laser treatments typically use longer energy pulses that generate heat, which can cause damage to the skin and require a longer healing time. The heat can also lead to complications such as post-inflammatory hyperpigmentation, especially in darker skin tones.
Other laser treatments may also require more sessions to achieve similar results to the Pico Laser, making the Pico Laser a more time-efficient choice. Furthermore, while other lasers are effective for surface issues, the Pico Laser's ability to reach deeper layers of the skin without damaging the surface makes it suitable for a wider range of skin concerns.
In the realm of tattoo removal, the Pico Laser is particularly effective due to its picosecond pulses. Older lasers, like the Q-Switched lasers, deliver energy in nanoseconds, which is slower in comparison and may not break down ink particles as effectively. Consequently, Pico Laser treatment typically results in fewer sessions needed for tattoo removal, with less risk of skin damage.
Considering Pico Laser Treatment
For those considering Pico Laser treatment in Singapore, it's crucial to consult with a qualified dermatologist or licensed skincare professional. They will evaluate your skin type, condition, and medical history to determine if Pico Laser is the right option for you. It is essential to choose a reputable clinic with experienced professionals who use FDA-approved Pico Laser devices for safe and effective treatment.
Conclusion
Pico Laser treatment is a game-changer in the field of cosmetic dermatology, offering a less invasive, more comfortable, and often quicker solution to a variety of skin issues. With the advent of Pico Laser treatment in Singapore, individuals now have access to a treatment that provides effective results with fewer risks and downtime. Whether it's pigmentation, acne scars, or unwanted tattoos, Pico Laser is an innovative solution that is setting a new standard in skincare and aesthetics.