How Safe Are Breast Implants?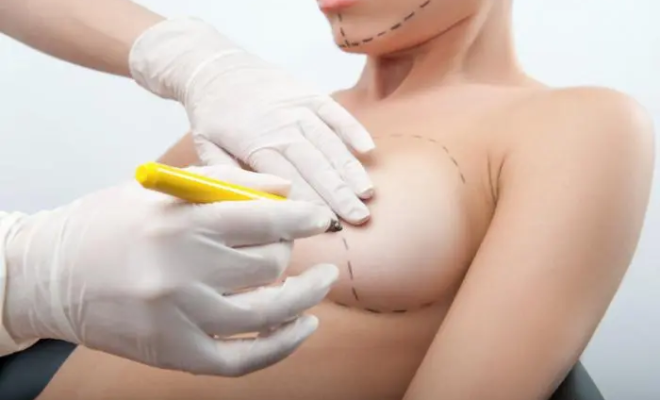 Who doesn't love an elegant personality? This is even more correct in the case of females. They invest enough time and attention to ensure a lovely individuality. Breasts play a key role in this respect. However, not all women have beautiful boobs. Accidents, hereditary, and hormonal imbalances contribute to unsightly breasts. When that happens, you need to correct the condition to uplift your persona. This is where breast implants come into play. However, many ladies wonder – how safe are breast implants? Let's get more information before making any conclusion.
How safe are breast implants?
When it comes to fixing breast deformities, breast implants can do wonders for your situation. Whether you battle asymmetrical boobs or unsightly breasts, implants can fix all such abnormalities. Essentially, there are two types of implants – silicone gel and saline. Both contain a silicone outer shell. They differ in the contents of the inside of the implants. Silicone implants are filled with silicone gel. On the hand, saline implants contain sterile or saline saltwater.
Introduced in 1962, the popularity of silicone implants skyrocketed during the 1980s. However, a slew of controversies surrounded these implants amid their popularity. Many individuals claimed that there was a link between ruptured silicone implants and the risk of immunological disorders (such as fibromyalgia, rheumatoid arthritis, lupus, and other conditions). Some ladies stated that the symptoms went away after the removal of the implants. Then some women file cases against implant manufacturers.
No studies established a connection with any manufacturer. Later, the FDA stepped into the issue and restricted the usage of silicone implants in 1992. Women having reconstruction after surgery for breast cancer were not allowed to use silicone implants. For 14 years, ladies who wished for breast augmentation relied on saline implants. However, in 2006, FDA approved the sale of silicone implants after finding no connection between these implants and disease.
Which implants are safer?
According to the existing research, there are many differences in the safety of saline and silicone implants. Yet, each type of implant has its pros and cons. Here are the results.
Ruptures
Ruptures turn up as a risk with each type of implant. Usually, surgical error or a fall leads to ruptures. However, saline implant ruptures get easily spotted compared to silicone implants. So, saline implants are safer because the patient can seek quick medications after finding the problem early.
Aesthetic results
Women usually prefer silicone implants. Why? They look more like real breasts. On the other hand, saline implants are prone to causing the rippling of the skin.
Physical differences
Saline implants require a smaller incision compared to silicone implants. Also, a surgeon can adjust saline implants after surgery. Here, the saline implant outsmarts its counterparts on safety related to surgery.
Bottom line
Breast implants can be a boon to females with unappealing boobs. However, many women wonder – How safe are breast implants? If you're one such lady, go through the above points. Also, consult your doctor and diagnose yourself to make the right decision.
Take a look at this article on safety as well – drjsoffice.com/breast-implant-safety/.