Know How To Choose A Right Hair Supplement To Stop Your Hair Fall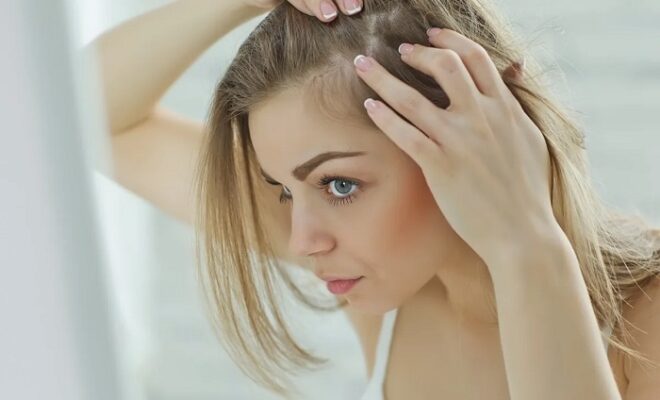 Hair loss can be a frustrating and stressful experience for many people. While there are several potential causes of hair loss, such as genetics, hormonal changes, and certain medical conditions, one possible solution is to take hair supplements. However, with so many options available, it can be difficult to know which supplement is the right choice for you. 
Here are some key factors to consider when choosing supplements for hair fall:
Ingredients
One of the most important things to look for when choosing supplements for hair fall is the ingredients. Some of the most commonly used ingredients in hair supplements include biotin, vitamin C, vitamin D, iron, and zinc. These nutrients are essential for healthy hair growth and can help to strengthen hair follicles and prevent hair fall.
Biotin, also known as vitamin H or B7, is a water-soluble vitamin that is essential for the metabolism of amino acids and fatty acids. Biotin is known to promote hair growth and strengthen hair shafts, making them less prone to breakage.
Vitamin C is an antioxidant that helps to protect the hair from damage caused by free radicals. It also helps the body to absorb iron, which is necessary for hair growth.
Vitamin D is important for overall hair health. It helps the body to absorb calcium, which is essential for hair growth, and it also helps to regulate the growth cycle of hair follicles.
Iron is an essential mineral that is necessary for hair growth. Iron deficiency can lead to hair loss and brittle hair.
Zinc is also an important mineral for hair growth. It plays a role in the production of collagen and in the metabolism of hormones that affect hair growth.
Saw palmetto is a natural herb that helps to block DHT, a hormone that can cause hair loss.
Quality and purity
It's essential to ensure that the supplement you choose is of high quality and purity. Look for hair supplements that are made with natural ingredients, are free from fillers, and are manufactured in an FDA-approved facility. Also, check for certifications from organizations like GMP (Good Manufacturing Practices) or NSF (National Sanitation Foundation) to ensure that the supplement is safe and effective.
Dosage
The dosage of hair supplements can vary depending on the product and the individual. It's important to follow the recommended dosage instructions on the label. Overdosing on hair supplements can lead to unwanted side effects. It's also important to note that the recommended dosage may vary based on factors such as age, sex, and overall health.
Consult with a healthcare provider
Before taking any supplements for hair fall, it is recommended to consult with a healthcare professional, especially if you have any underlying medical conditions, or if you are pregnant or nursing. This is important because some hair supplements may interact with other medications you are taking or may not be suitable for certain individuals. Your healthcare provider can also help you determine the appropriate dosage and duration of use for your specific needs.
In conclusion, choosing the right supplements for hair fall to stop hair fall can be a challenging task. However, by considering factors such as ingredients, quality and purity, dosage, and consulting with a healthcare professional, you can make an informed decision and increase your chances of finding a supplement that works for you. Remember that hair supplements are not a magic solution and it will take time to see the results. Also, a healthy diet, regular exercise, and good sleep, can also help to improve the overall health of your hair.