The Rewards of Working with a Personal Trainer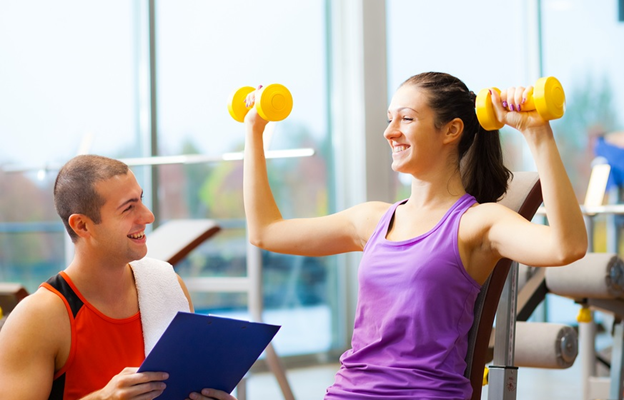 People hire personal trainers for a variety of reasons. A personal trainer can be a terrific resource if you want to design a tailored program to support weight reduction objectives, get in shape, or simply feel like you'd benefit from more accountability or guidance.
Some people are hesitant to hire a personal trainer. Working with a professional can be costly, and some people may be scared by it. Certified fitness professionals, on the other hand, are educated to work with people from all walks of life and fitness levels. Many can also work out bundle agreements to make the service more cost-effective. A personal trainer may be the ideal option if you are just getting started with an exercise regimen or if you aren't seeing results with your existing routine.
Motivation
You're not only determined to get the most bang for your buck, but having the personal trainers Melbourne by your side also provides the motivation and support you need to keep going. Your trainer will keep you motivated by creating goals and tailoring a strategy to your specific needs.
Confidence
It's easy to be intimidated in the gym. Working with a personal trainer will help you gain confidence in your ability to do exercises, operate machines, and navigate the facility. You'll feel ready to take on the weight room on your own after a few sessions. Even better, an ego boost during exercise can help you maintain your fitness regimen over time by boosting your self-confidence and self-efficacy.
Realistic Goals
Nothing is more demoralizing than not meeting a fitness goal. A person's health and fitness goals may be abandoned after a series of failures. A personal trainer can assist their customers set realistic and healthy fitness goals and then help them accomplish them.
Goal Achievement
A personal trainer can assist you in defining personal fitness objectives and developing a plan to achieve them. A personal trainer assesses your current fitness level and talks with you about your long-term goals. A professional can assist you in focusing on smaller, more precise, and realistic goals that are more reachable, allowing you to achieve the greater goal.
Better Results
Having a personal trainer lead you through your fitness program helps ensure that you are getting the most out of your workout. If you only have a limited amount of time to exercise, a personal trainer will ensure that you get the most out of the time you have available.
Personal trainers not only assist their customers in achieving their fitness goals, but they also assist them in rethinking their attitudes toward health and wellness. Personal trainers help their clients understand that fitness should be a priority in their lives, not a chore to be completed.