Link between a Gluten-free Diet, Weight Gain and Obesity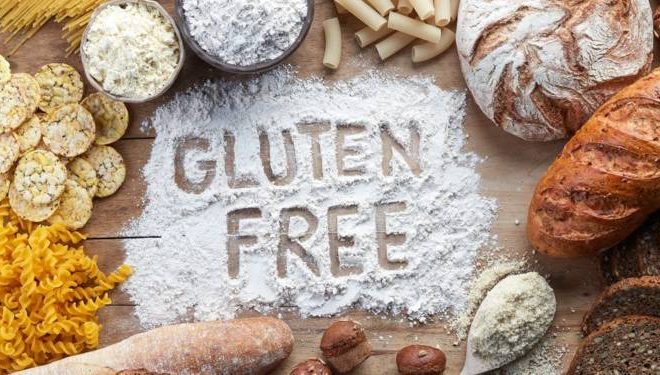 Gluten is a protein found in wheat, barley, and rye, among other cereals. It is found in a variety of meals, including bread, pasta, pizza, and cereal. Gluten does not include any necessary nutrients. Celiac disease causes an immunological reaction that is induced by gluten consumption. When individuals ingest gluten-containing foods, their digestive tracts and other regions of the body become inflamed and damaged. According to current estimates, this illness affects up to 1% of the population. To eradicate the inflammation as well as the symptoms, a gluten-free diet is required. No need to worry about the expenses as through Budgetsavvydiva, one can explore the methods to save money while making any healthy dish.
Who should stay away from Gluten?
Gluten can be hazardous, and there is some truth to this claim. As previously stated, celiac disease sufferers who follow a gluten-free diet avoid illness and enjoy improved health. A gluten-free diet is necessary for them. Then some folks are gluten-intolerant. Even though their celiac disease tests are negative, individuals have symptoms anytime they consume gluten-containing meals.
People with celiac disease, wheat allergies, or those who feel ill when they consume gluten should avoid it. If they don't have celiac disease and can eat gluten without problems, there is no strong evidence that a gluten-free diet can improve their health or prevent disease.
While many respondents in the Consumer believed gluten-free diets were more nutritious and contained more minerals and vitamins than traditional meals, this is not always the case. Gluten-free foods are frequently deficient in folic acid, iron, and other nutrients compared to gluten-containing foods. Gluten-free foods also tend to be lower in fibre and higher in sugar and fat. Several studies have discovered a link between a gluten-free diet and weight gain and obesity.
Gluten-Free Bread- Gluten-free items, including a variety of bread, are now widely available in health food stores and supermarkets. Instead of wheat flour, they are frequently made with rice or potato flour. Simply make sure the product is gluten-free on the label.
Many kinds of cereal Contain Gluten- Traditional morning cereals are another gluten-free diet victim. Cream of Wheat is out, but so are a lot of other favourites. Read the ingredient list and stay away from any cereal that contains wheat, barley, rye, or malt.
Corn and Rice Cereals are delicious- Corn and rice-based cereals are good breakfast options but read the labels carefully because some of them may include malt. Gluten-free items can be found in the health-food department of most supermarkets.
Pasta with a New Look- True, most pasta is made of wheat, regardless of its shape or name. When following a gluten-free diet, consumers must avoid normal spaghetti, macaroni, shells, and spirals. Look for pasta made with rice, corn, or quinoa instead.
Enjoy rice and potatoes- They can be topped with just about anything, incorporated into meals or eaten alone. When kids truly want a bowl of spaghetti, gluten-free pasta is available; just imagine rice noodles.
Most cookies and cakes should be avoided- While a gluten-free diet excludes most classic cakes, pies, cookies, and other festive delicacies. There are still many methods to fulfil their sweet craving, even if they eat foods that are high in wheat flour.