Sylfirm X: The Next-Generation Non-Cosmetic Treatment for Flawless Skin in Singapore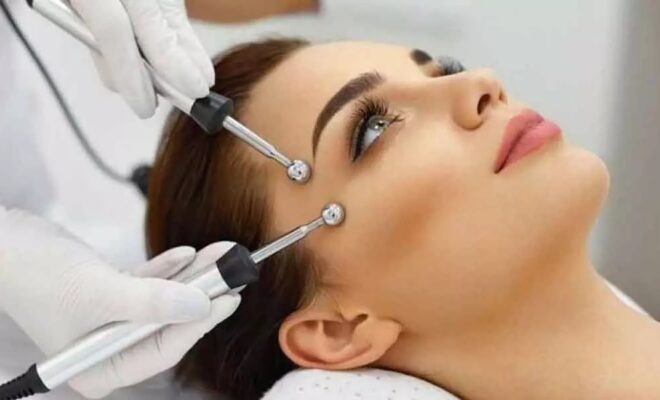 In the ever-evolving world of skincare, the quest for perfect skin has led to groundbreaking technologies that push the boundaries of what's possible. Sylfirm X is a state-of-the-art device that has captured the attention of skincare professionals and clients alike. By utilizing innovative technology, Sylfirm X provides remarkable results for various skin concerns, from age-related issues to pigmentation problems. This article delves into the science behind the Sylfirm X treatment, its applications, and how this revolutionary device is transforming the landscape of skin rejuvenation.
Understanding the Technology behind Sylfirm X
Sylfirm X is a cutting-edge skin rejuvenation device that leverages the power of Radiofrequency (RF) energy combined with Pulsed Electromagnetic Fields (PEMF) to deliver optimal results.
The secret behind Sylfirm X's efficacy lies in its ability to deliver controlled RF energy in a way that stimulates the skin's natural healing process. The RF energy generates heat in the skin's deeper layers, which promotes collagen and elastin production. Meanwhile, PEMF enhances blood circulation and oxygenation, facilitating skin regeneration and improving overall skin health.
Tackling a Wide Range of Skin Concerns
Sylfirm X's unique approach to skin rejuvenation allows it to address a variety of skin issues, making it a versatile solution for diverse skin types and conditions. Some of the most common concerns that can be treated with Sylfirm X include:
Aging Skin: As we age, our skin loses elasticity and volume, leading to fine lines, wrinkles, and sagging skin. Sylfirm X's ability to stimulate collagen and elastin production makes it an excellent solution for age-related skin concerns. The treatment tightens and lifts the skin, reducing the appearance of wrinkles and restoring a more youthful complexion.
Hyperpigmentation: Many individuals struggle with uneven skin tone and pigmentation issues, such as melasma, age spots, and post-inflammatory hyperpigmentation. Sylfirm X's targeted RF energy helps break down melanin deposits, resulting in a more even and radiant skin tone.
Acne and Acne Scars: Sylfirm X helps to reduce inflammation and promote healing, making it an effective treatment for active acne and acne scars. By targeting the root cause of acne and stimulating the skin's natural healing process, Sylfirm X can help improve the appearance of acne-prone skin.
Enlarged Pores: The minimally invasive nature of Sylfirm X makes it a popular choice for treating enlarged pores. The treatment helps to tighten the skin and shrink pore size, giving the skin a smoother, more refined appearance.
The Sylfirm X Treatment Experience
One of the standout features of the Sylfirm X treatment is its virtually painless, non-invasive treatment process. The procedure is conducted in a professional clinic and typically lasts between 30 to 60 minutes, depending on the treatment area and the client's specific needs. During the treatment, clients may feel a mild warming sensation as the RF energy penetrates the skin. This sensation is typically well-tolerated and does not cause significant discomfort.
After the treatment, there is minimal downtime, allowing clients to return to their daily activities immediately. Some clients may experience temporary redness, swelling, or sensitivity at the treatment site, but these side effects generally subside within a few hours to a day. Over the following weeks, clients can expect to see visible improvements in their skin's texture, tone, and overall appearance as the treatment's full effects take hold.
Tailoring Treatments to Individual Needs
One of the key benefits of Sylfirm X is its adaptability to a wide range of skin types and conditions. This flexibility is largely due to the device's customizable settings, which allow skincare professionals to tailor treatments according to each client's unique needs. Factors such as the client's age, skin type, and specific skin concerns are taken into consideration when determining the most effective treatment plan.
For optimal results, a series of Sylfirm X treatments may be recommended. The number of sessions and the time between treatments will vary based on the individual's skin type and the specific concerns being addressed. Typically, a series of 3 to 6 treatments spaced 3 to 4 weeks apart is suggested for most clients. However, some clients may see significant improvements after just one session, while others may require additional treatments to achieve their desired results.
Combining Sylfirm X with Other Treatments
Sylfirm X's versatile nature makes it an ideal complementary treatment to other skincare procedures. In many cases, Sylfirm X is used in conjunction with other treatments to enhance their effectiveness and deliver more comprehensive results. For example, Sylfirm X can be combined with chemical peels, microdermabrasion, or microneedling to provide additional exfoliation, further promoting skin renewal and improving overall skin health. Additionally, pairing Sylfirm X with injectables, such as dermal fillers or neuromodulators, can help to amplify their effects and extend their longevity.