Remedial Massage: What Benefits Does It Offer To You?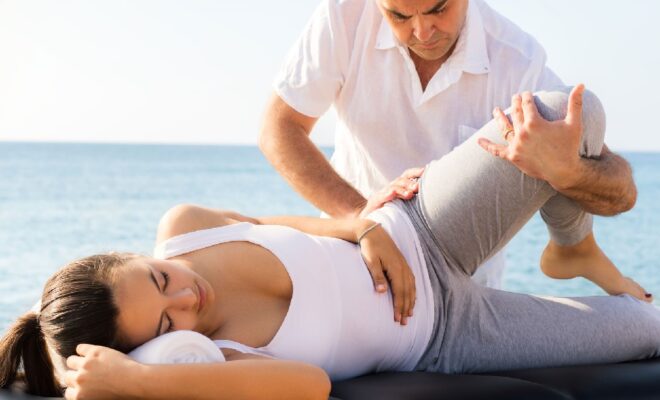 A remedial massage is a form of therapy designed to help alleviate pain and tension in the muscles, joints, and soft tissues of the body. The remedial massage in glen waverley is often used to treat injuries or chronic conditions, and it can be highly effective in reducing pain and promoting healing.
There are different benefits to get from remedial massage, including:
Pain relief. Remedial massage can help to relieve pain and discomfort in the muscles and joints by releasing tension and reducing inflammation.
Improved flexibility. By working on the soft tissues of the body, remedial massage can help to increase flexibility and range of motion, making it easier to move and perform everyday activities.
Better circulation. Massage can help to increase blood flow and circulation throughout the body, which can promote healing and reduce the risk of injury.
Reduced stress and anxiety: Massage is known to have a calming and relaxing effect on the body, which can help to reduce stress and anxiety levels.
Improved posture: By releasing tension in the muscles, remedial massage can help to improve posture and alignment, which can reduce the risk of developing back pain and other musculoskeletal issues.
Improved sleep: Many people find that massage can help them to sleep better, as it can promote relaxation and reduce stress levels.
Remedial massage can be an effective way to address a wide range of physical and emotional issues, and it can be a valuable part of a holistic approach to healthcare and wellness.
Is remedial massage a medical treatment?
Remedial massage is considered a form of complementary therapy, which means it is not a medical treatment in the traditional sense. However, it is often used as a complementary treatment alongside medical care to help manage certain conditions and symptoms.
Remedial massage is based on a thorough understanding of the musculoskeletal system and how it can be affected by injury, stress, and other factors. It involves a range of techniques, including deep tissue massage, myofascial release, and trigger point therapy, which are designed to target specific areas of the body and promote healing and relaxation.
While remedial massage is not a substitute for medical treatment, it can be a valuable addition to a treatment plan for conditions such as back pain, arthritis, and sports injuries. It can also help manage several health conditions:
stress
improve sleep quality
promote overall well-being
If you are considering remedial massage as a complementary therapy, it is important to discuss your options with your healthcare provider to ensure that it is safe and appropriate for your individual needs.
So, remedial massage is not a form of medical treatment, but a natural treatment to deal with any body pain. One great advantage of this natural therapy or treatment is no chemical reactions and is very safe to get as a form of health treatment.