Benefits And Fun Facts About Taking Online Pilates Classes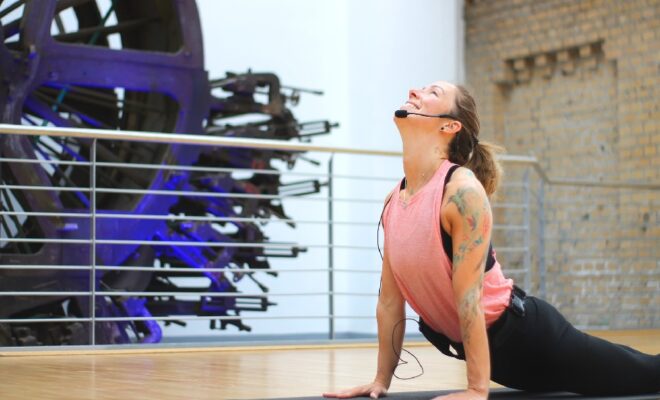 Pilates is a full-body workout that targets various muscle groups, including the abs, back, legs, and arms. By practicing Pilates regularly, you can develop strength and tone in your muscles, leading to improved overall physical fitness.
Pilates is a low-impact form of exercise that focuses on core strength, balance, and flexibility. In recent years, online Pilates classes have become increasingly popular, and for good reason. Here are some of the benefits of taking online Pilates classes:
Convenience: One of the biggest benefits of online Pilates classes is the convenience factor. You can practice Pilates anytime, anywhere, without having to leave your home. You can choose a time that suits you best, and there is no need to worry about traffic or finding a parking spot.
Cost-effective: Online Pilates classes are usually more cost-effective than attending in-person classes. You don't have to pay for transportation, and the fees for online classes are generally lower than those for in-person classes. You also have the option to choose between free or paid classes, depending on your budget.
Variety: Online Pilates classes offer a wide variety of classes that cater to different levels, styles, and needs. You can choose from a range of Pilates styles, such as classical Pilates or contemporary Pilates, and different levels of difficulty, from beginner to advanced. You can also find classes that target specific areas of the body, such as core strength or posture improvement.
Flexibility: Online Pilates classes offer a high level of flexibility in terms of scheduling and duration. You can choose classes that fit into your schedule, whether it's a quick 10-minute session during your lunch break or an hour-long class before bed. You can also repeat classes as many times as you like, allowing you to progress at your own pace.
Accessible for all: Online Pilates classes are accessible for everyone, regardless of their physical abilities or location. You don't need to have a Pilates studio nearby, and you can practice Pilates even if you have mobility or health issues. There are also classes available in multiple languages, making it accessible for non-English speakers.
Improves posture and balance: Pilates focuses on developing core strength, which in turn helps improve posture and balance. By practicing Pilates regularly, you can reduce the risk of falls and injuries, especially as you age.
Reduces stress and anxiety: Pilates is also known for its stress-reducing benefits. By focusing on breathing and mindfulness, Pilates can help reduce stress and anxiety levels, leading to improved mental well-being.
In conclusion, online pilates classes offer a range of benefits that make it an attractive option for those looking to practice Pilates at home. The convenience, cost-effectiveness, variety, flexibility, personalization, and accessibility make online Pilates classes an excellent option for beginners and experienced Pilates practitioners alike. By choosing online Pilates classes, you can enjoy the many benefits of Pilates from the comfort of your own home.