Consuming Excessive Alcohol Can Increase the Risk of Dementia and Other Disorders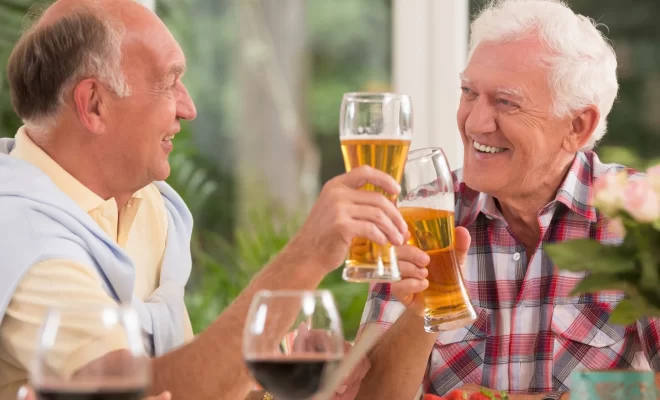 Senior and adult patients are typically affected by dementia. Yet, excessive alcohol use in middle age can result in severe neurotoxic effects on the brain. One of the strongest risk factors for dementia is risky alcohol use when compared to other risk variables, such as high blood pressure and diabetes.
Overindulging in alcohol over an extended period can harm your brain and raise the risk of dementia. It is not recommended for people who consume alcohol within the allowed limits to stop abruptly because doing so may produce alcohol withdrawal symptoms, which can pose various health risks. This reduces the risk of dementia.
If you come across someone exhibiting signs of alcohol withdrawal, you can seek free assistance from qualified professionals at Detox to Rehab. The website gives information about rehabilitation and therapy centers anywhere in the US. If you want more details on any addiction, you can explore their website. Their community provides various details on different addictions and abuse to help people and their loved ones.
Correlation Between Alcohol and Brain
Alcohol has properties like amnesia, it produces cognitive impairments. This affects your ability to create new memories, which is why the term "blackout" is used. Alcohol consumption can weaken short-term memory, but it can also impact other memory areas of the brain, stimulating the symptoms of madness. Since it affects higher brain functioning, the harm to an elderly adult's cognitive abilities is much more severe.
Moreover, alcohol lowers serotonin levels in the cerebral spinal fluid. This has been connected to a decline in behavioral self-control that can result in uncontrolled drinking.
Symptoms of Alcohol-Based Dementia 
Confusion (early symptoms)
Short-term memory loss
Shrinking of certain parts of the brain area, frontal lobes.
Loss of balance
Low in energy in the morning
Depression
Mood swings
Irritated
Loss of communication
Planning, organizing, and problem-solving challenges.
Unclear reasoning, irrational behavior.
Having trouble deciding what to do, making decisions, and forming judgments.
Not having the drive to complete daily tasks, even those that are necessary, like eating and drinking.
Frequent outbursts.
Reduced capacity to learn new things.
Lack of initiative and less spontaneity.
Lifestyle changes are extremely important for those with alcohol abuse. Instead of getting into life-threatening illness, help yourself or your loved one with therapy.