How to look for a Qualified Permanent Makeup Artist?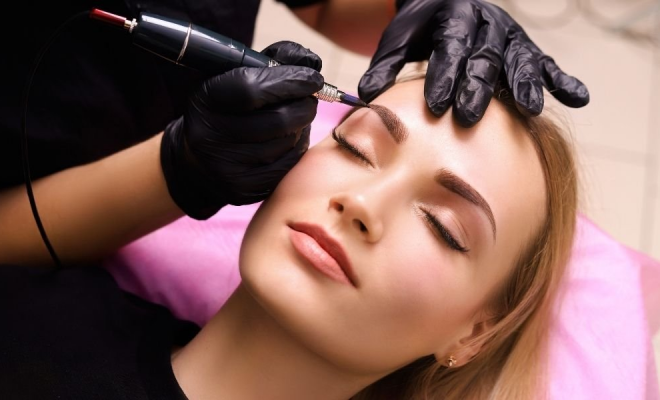 Aside from sufficient training, it is critical to select a specialist that shares your visual vision. We encounter a lot of technicians that are trained to do microblading for a living. They are not, however, artists. They have no idea what will look best on their clients. An artist's work includes more than just pigment and tools.
Finding a qualified technician might be difficult because regulations differ from state to state. While most people obtain a certificate of completion, not all training programs are the same. To make matters even more complicated, most jurisdictions regulate the technique under the umbrella of 'artistic tattoos,' which means licencing standards can be inconsistent at best and non-existent at worst.
Training
When selecting a micro pigmentation artist, proper training and expertise are likely the most critical factors to consider. A provider's training and apprenticeships often speak to how effectively she has mastered the craft. Here are some training and experience-related questions to ask:
Where did the artist receive his or her training? And who is responsible for this?
Did she finish an apprenticeship? What exactly did it entail?
How many full services has the artist provided?
How many operations have she had during the last year?
Has the artist performed permanent makeup on persons of your ethnicity and skin tone?
Does she participate in ongoing training?
Does the artist have a go-to trainer for difficult micro pigmentation questions? What are the trainer's credentials?
Certification
Don't be scared to inquire whether the artist possesses all of the certifications required by local legislation. Micropigmentation practitioners and establishments must be certified by the local Board of Health. This accreditation verifies that the artist is not reusing needles, that trash is properly disposed of, that health-related training has been completed, and that suitable sterilising processes are used, among other safety issues.
Experience
The permanent makeup artist you employ should meet all of your state's training and licencing criteria. Each state has its own set of regulations that a technician must meet to undertake permanent cosmetics operations. In some states, the licence for permanent cosmetics like Permanent Eyebrows, permanent eyeliner etc is part of the larger tattooerlicence laws. Ideally, you'll want to choose a permanent makeup artist who has gone over and above the state's minimum standards by attending one or more of the top training schools. Additional certificates can be obtained, allowing the technician to further specialise in specific operations or techniques and demonstrating their ability to perform at the upper ranks.
Price 
Price is unquestionably an important consideration when selecting a permanent makeup artist. Permanent makeup operations might cost between $400 and $800 on average. If the technician you are contemplating has a lower rating, this should raise some red flags. It may be tempting to go with the cheapest alternative available or to pursue the current promotion, but prices are often cheaper because the technician is not utilizing basic sterilizing practices or is using poor equipment.