Pure CBD Products for Sale, Its Uses, Side Effects, and More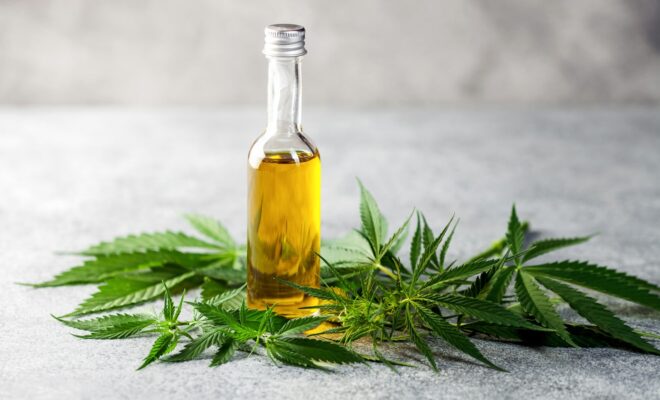 In a country that is a fan of oils, serums, and natural medicines, CBD oil is accepted as a prime health benefactor in the medical industry. Cannabidiol Oil is an extract derived from Cannabis sativa, also known as the marijuana plant. Although the parent plant of the oil is said to have mind-altering effects, the oil itself has rather mild and easing effects on the brain. It is extracted and mixed with mild soothing oils like coconut oil, hemp-seed oil,etc. The oil contains only trace amounts of tetrahydrocannabinol, the main compound causing a person to feel high. 
Once CBD oil is in its purest forms, it is combined with carrier oils, as it helps the human body absorb CBD oil into the bloodstream. After being approved by lab testings, CBD oil is packaged and delivered to licensed pharmacies where customers can buy them. Let us discuss some essential side effects of using cannabis products.
Side effects
With the increasing malpractices in the production of Pure CBD Products for Sale, taking into consideration its side effects is of prime importance as well.
Excessive usage of the same can cause dry mouth, also called cottonmouth. In addition to that, it can affect one's eyes in the same manner.

Since marijuana has some sedating effects, CBD also causes drowsiness, fatigue, or a dizzy feeling.

Depending on one's medical history, it is seen that gastrointestinal issues like diarrhea or liver problems are very common among its side effects.

It interferes with other medications. In our body, many medicines are broken down by enzymes, and the chemical in CBD alters these, which leads to too much or not enough production of these enzymes leading to the medication not working.

These days, companies sell adulterated CBD oil to increase profits, making the usage of such a sensitive oil unreliable. 
Legality in India
Contrary to common belief, licensed production and selling of the CBD and its compounds are legal in India. But the sales of the parent plant and its seeds or production are prohibited under the Narcotic Drugs and Psychotropic Substance (NDPS) Act.
Conclusion
There are still many myths associated with the oil and its usage. This leaves the potential commercial market of the oil and its economic benefits untapped. Although it comes with its benefits, the oil must be used with utmost precaution for safety purposes.