Things to know about outdoor fitness classes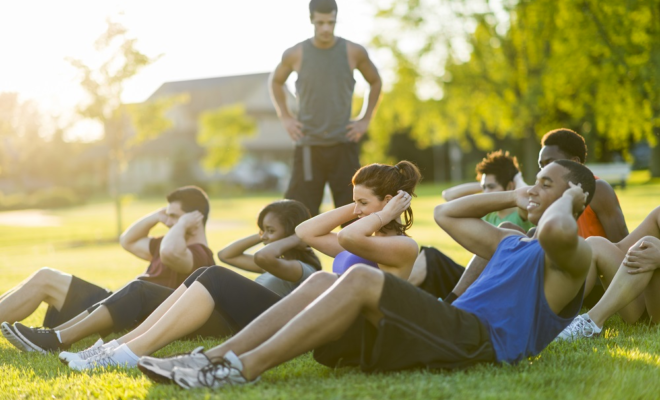 Outdoor classes are a great way to get fit while enjoying the fresh air and sunshine. But you need to be prepared for things like bugs, weather changes and potential injuries like sprains or strains.
Outdoor fitness classes are gaining popularity as more people look for ways to stay active and enjoy the outdoors. There are several types of outdoor fitness classes, including boot camp, yoga, trail running and even obstacle courses.
Some outdoor fitness classes are offered at gyms or local parks, but many companies offer outdoor fitness classes outside as well. Here are some things to know before signing up for your first outdoor fitness class:
Bring water. It's important to stay hydrated during exercise, especially in hot weather. Bring plenty of water with you so you don't have to stop mid-class to get more.
Wear appropriate clothing. Wear clothes that allow you to move freely and comfortably as well as protect against sunburn and bug bites — especially if there's no shade at your class location.
Bring sunscreen and insect repellent or bug spray if needed. If the weather is warm and sunny, apply sunscreen 30 minutes before heading out the door; reapply every two hours or more often if necessary.
When you participate in an outdoor fitness class, you will be moving around in a different environment than what you're used to. You'll be outdoors and exposed to the elements — wind, rain and extreme temperatures. If it's hot or cold outside, then you'll need to dress accordingly so that you don't get too warm or too cold while exercising.
The instructors may also direct you to take off your shoes so that they can give instructions on how to run barefoot or walk on uneven surfaces like rocks or dirt paths. They may teach participants how to use their bodies differently when exercising outdoors because there aren't any walls nearby for them to push against like they would if they were inside a gym setting.
Where to go: Find a park or other open space that's big enough for the class, but not too far from where you live or work. If the weather is nice, you can also look for parks with paved trails that are safe for running or walking.
How much does it cost? Classes range from free to more than $40 per session, depending on the location and instructor. Most instructors offer discounts if you pay in advance for multiple sessions at once or sign up for a full season of classes (typically 10 weeks). Some fitness studios also offer seasonal rates for outdoor fitness classes during spring/summer/fall months only.
What should I expect? Most instructors will start with stretching exercises or warm-up activities like jogging or jumping jacks before moving on to strength training exercises like push-ups and squats with weights.