Unveiling the Mediterranean Diet: A Compelling Case for Optimal Health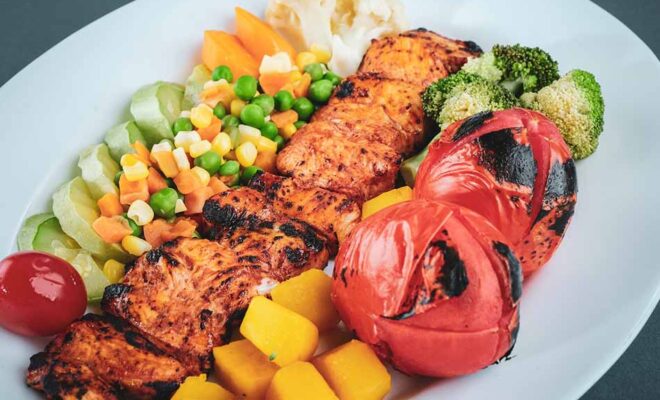 In a world where dietary trends come and go, the Mediterranean diet stands as a steadfast beacon of health and longevity. Rooted in the culinary traditions of the Mediterranean region, this diet has garnered praise from nutritionists, researchers, and food enthusiasts alike. In this article, we delve into the reasons why the Mediterranean diet is hailed as the healthiest way to eat, while exploring the modern convenience of Mediterranean diet meal delivery services and meal plans.
A Holistic Approach to Nutrition
At its core, the Mediterranean diet is more than just a list of foods – it's a comprehensive approach to nourishment that encompasses lifestyle, culture, and wellbeing.
Embrace Whole Foods: The diet's foundation rests upon a rich assortment of whole foods, including fresh fruits, vegetables, whole grains, legumes, and lean proteins. These nutrient-dense choices provide a symphony of vitamins, minerals, and antioxidants that support overall health.
Heart-Healthy Fats: Unlike many conventional diets that shun fats, the Mediterranean diet embraces healthy fats from sources like olive oil, nuts, and fatty fish. These fats play a pivotal role in maintaining heart health, reducing inflammation, and promoting satiety.
The Power of Plants: A notable feature of the Mediterranean diet is its emphasis on plant-based foods. The rainbow of fruits and vegetables not only provides essential nutrients but also contributes to a reduced risk of chronic diseases.
Quality Protein: Lean proteins from sources like fish, poultry, and legumes ensure a balanced intake of essential amino acids, supporting muscle health and metabolic functions.
Unveiling the Health Benefits
Heart Health: The Mediterranean diet has earned its reputation as a heart-healthy choice. With its focus on healthy fats, whole grains, and antioxidants, it helps to lower bad cholesterol levels, reduce blood pressure, and decrease the risk of heart disease.
Longevity: The diet's profound impact on longevity is evident in the regions where it has been a way of life for generations. Rich in nutrients that support brain health, immune function, and cellular repair, the Mediterranean diet contributes to a longer and more vibrant life.
Weight Management: Unlike extreme diets that promise rapid weight loss, the Mediterranean diet advocates for a sustainable approach. Its combination of fibre-rich foods, healthy fats, and portion control promotes gradual and lasting weight loss.
Diabetes Prevention and Management: The diet's complex carbohydrates, fibre, and healthy fats help regulate blood sugar levels, making it an effective choice for preventing and managing type 2 diabetes.
Cognitive Wellbeing: The Mediterranean diet's components, such as omega-3 fatty acids from fish and antioxidants from fruits and vegetables, are linked to improved cognitive function and a reduced risk of cognitive decline.
The Role of Mediterranean Diet Meal Plans and Delivery
Amid the hustle and bustle of modern life, Mediterranean diet meal delivery services and meal plans emerge as valuable allies. These services encapsulate the essence of the diet, offering curated meals that align with its principles. With Mediterranean diet meal plans, you can enjoy the benefits of this healthful way of eating without the hassle of meal preparation, ensuring that optimal nutrition is just a doorstep away.
A Cultural Tapestry
The Mediterranean diet isn't just about food; it's about embracing a way of life. Meals are savoured and shared, fostering connections and community. Physical activity is interwoven into daily routines, contributing to overall vitality. And the occasional enjoyment of red wine, in moderation, adds a touch of pleasure to life's moments.
The Future of Healthful Eating
In a world saturated with diets that promise quick fixes, the Mediterranean diet stands as a testament to the enduring wisdom of balanced nutrition. Its proven track record in promoting health, combined with its celebration of culture and community, makes it a compelling choice for those seeking optimal wellbeing.
In conclusion, the Mediterranean diet offers more than just a blueprint for healthy eating – it presents a blueprint for a fulfilling and vibrant life. With its emphasis on whole foods, healthy fats, and a holistic approach to nutrition, it's no wonder that it's widely regarded as the healthiest way to eat. And with the modern convenience of Mediterranean diet meal delivery services and meal plans, embracing this lifestyle has never been easier. So, whether you're drawn to its historical roots or the contemporary ease it offers, the Mediterranean diet beckons as a pathway to a healthier, happier you.